Lush, deep hues of emerald green and lime green colored blades combined with brown and green thatching create a natural oasis of beautiful green lawn. The "M" shaped blades are perfectly suited for high traffic play and recreation areas, as well as lower traffic commercial and residential landscapes, Riviera Monterey-84 is the premium, cost-effective, eco-friendly solution you have been searching for!
Riviera Monterey-84 has a pile height of 1 3/4" and a face weight of 84 oz./yd2 that provides top of the line resilience, cushioning, and softness that is safe enough for children to play on while maintaining industry-leading durability standards. A safe alternative to traditional playground surfaces, Global Syn-Turfs Riviera Monterey-84 is a cost-effective and easy choice. You will save precious money and time after installing Riviera Monterey-84, knowing you will no longer have to mow, weed, monitor, or waste energy in maintaining a healthy-looking lawn.
Riviera Monterey-84 guarantees that your lawn will be an oasis of lush, healthy green grass all year round.
Customer Reviews
5 stars based on 10 customer reviews
---
2020-09-24T00:39:53+00:00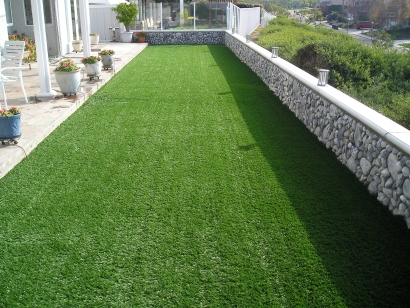 ---
2020-09-10T00:05:12+00:00
Something about the Riviera Monterey turf just makes it stand out to me more. Maybe it's the color, but I love it
---
2020-08-15T04:27:30+00:00
Just got my lawn replaced with the Riviera Monterey. It looks very clean in person!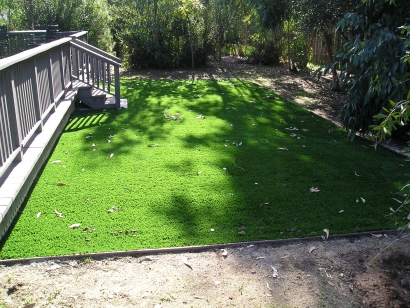 ---
2020-08-12T01:26:45+00:00
I spend a lot of time barbecuing so I wanted to make the area look better. I didn't want the entire area to be grass but I put subtle amounts just for decoration.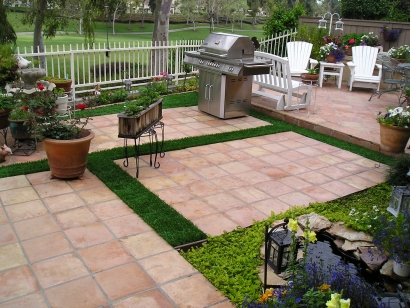 ---
2020-06-12T01:38:40+00:00
The color and quality is perfect for my yard. Installed easily without any issues
---
2020-03-09T01:20:48+00:00
I used to have a natural lawn with a tree that I love so much (it's one of the reasons we bought the house) but overtime, the natural grass just stopped growing. We used to cut it very short as I always want my lawn to look neat and clean as well as keep it dry most of the time as we love staying there especially in the afternoons. According to my local garden center, this habit eventually caused my grasses to stop growing.
We have tried a lot of fertilizers but nothing seemed to work so we eventually just gave up. Until I found out about artificial grasses online, it gave me a little hope. Throughout my search, I have been reading a lot of reviews from Global Syn-turf products that's why I decided to give it a try. It was the best decision ever! It looked so good, the picture does not even do it justice honestly! Also, I loved the fact that my tree is still there! The grass did not harm it at all. I am so happy about my purchase!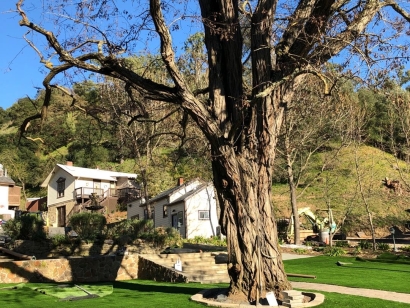 ---
2020-03-05T16:24:34+00:00
I bought this artificial grass so I can put it in my greenhouse roof just to try it out. I need to cover a portion of my greenhouse as some of my plants don't require too much direct sunlight. I called an installer to help me out and it only took them a day to install it. My new greenhouse looks so perfect! It achieved the nature-look that I was imagining. Two thumbs up with you guys!
---
2020-01-15T06:06:33+00:00
We bought this for our dog run. They were always digging and it stayed so muddy. This will provide them a cleaner space and hopefully keep them from digging.
1 like
---
2019-12-24T01:15:38+00:00
Having this tall and dense RM-84 product installed in my back yard couple of month ago, my two little dogs absolutely like it! So happy with this artificial turf!
10 likes
---
2019-07-13T00:41:44+00:00
We have three kids, and they're always tracking in little bits of dirt and pebbles inside the house. It's humid, and a lawn becomes wet and slippery after rain. We finally decided to try synthetic turf.  We put it in the backyard and truly loved it. The kids don't always wear shoes outside, and when they run, they don't seem to slip and can brush their feet off the grass, so it works much better than any doormats. Not as much dust and bits are getting into our entryways now,  It is super clean and yes, looks awesome! The guys who installed turf suggested laying lawn pads that seem to be a perfect safety precaution. Nice job!

14 likes
---