Company
WELCOME TO GLOBAL SYN-TURF
At Global Syn-Turf, Inc., we strive towards the satisfaction of our customers. Global Syn-Turf manufactures more than 150 million square feet of artificial grass each year. Our certified production plants in the United States and overseas produce synthetic grass for lawns, sports fields, putting greens, playgrounds, traffic medians, rooftops, and more. We not only have the largest inventory of synthetic turf in the United States, but we also provide the highest quality products available on the market today.
---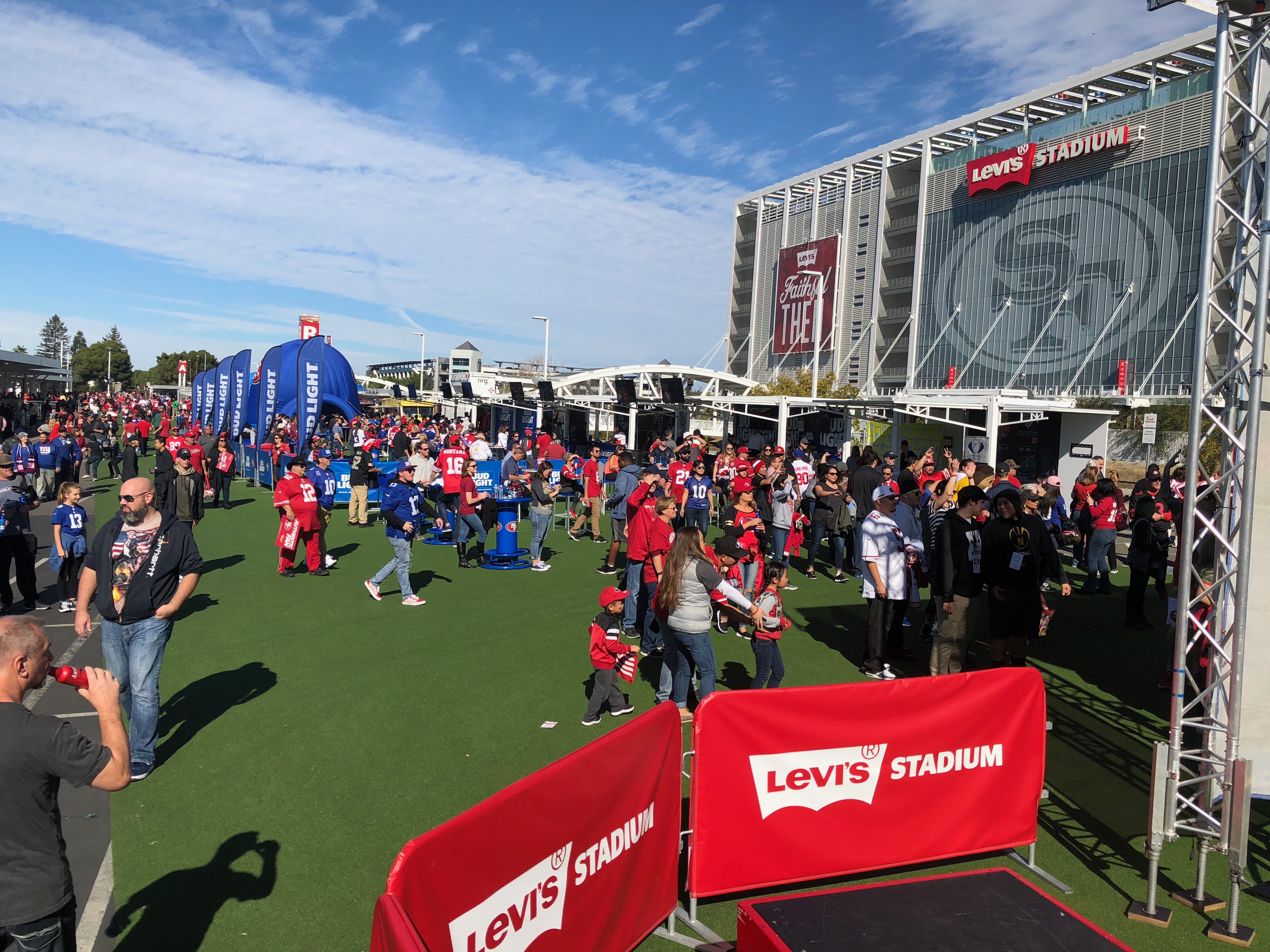 4032
3024
Every day we demonstrate environmental leadership and follow our prime mission - to green planet earth while providing safety and comfort to the people who enjoy our turf every day. Our lead-free synthetic turf is safe for humans, children, and pets and has a life expectancy of at least twenty years, not to mention boasting one of the best warranties in the industry.
GST's unique technologies and designs allow our grass to look natural and realistic for years to come, to stay cool in high temperatures, and to keep green and fresh in cold weather conditions. Each of our product lines has passed vigorous tests and far exceeded government standards.
---
CALL (877) 796-8873 TO SPEAK TO A GLOBAL SYN-TURF REPRESENTATIVE
Stories from Global Syn-Turf
---
based on 786 customer reviews
---
2021-01-16T04:51:29+00:00
Global Syn Turf help me install one of the best putting greens in my neighborhood. Have a group of golfers that I golf with every at my country club and they all have our first before putting things in their backyard. We rotate two different guys houses for hey contest for putting every single week. I was the only one that did not have an artificial turf putting green. I searched and searched for the right company that I thought could do the best job for a putting green in my backyard and I found Global Syn Turf online actually this company was referred to me by a friend of mine in Ohio who had their artificial turf installed in their backyard and they did a great job on their putting green. I called globalsynturf and they sent out their local dealer distributor to my house to give me a bed. they help me design a putting green that mimic night Paul of the local golf course Country Club. He designed the spreading green exactly to scale and even tried to create the undulation of our local country club cutting grain in my backyard Tim the installer designer did such an amazing job I would like to refer him and his services to anyone who is thinking about installing artificial grass Shannon most in particular Synthetic Turf putting green in your backyard. I want to thank Global Syn Turf and their local distributor for helping me.
9 customers found this helpful
---
2021-01-15T17:48:59+00:00
Ever since partnering with GST in 2019, our business has scaled tremendously. We used to only offer carpets and paving services. When we expanded to turf, we had no idea where to start. We reached out to GST and a Lee quickly gave us the info we needed and basically guided us through the entire process to get us on our feet. We couldn't be more grateful since now our turf sales even outnumber our paving sales.
3 customers found this helpful
---
2021-01-15T04:57:17+00:00
I would like to write a review for Global send her for having one of the best websites I have ever seen for an artificial turf manufacturer. We had their grass installed about 6 months ago and the grass looks so real amazing and soft. And the thing that sold us is the time and the detail and the disclosure that they put into this website. The website offers pictures descriptions specification sheets testing and warranties to name a few things that you will find on the Global Syn Turf website. I also learned about their American-made line of turf called American Center. This too was an amazing looking artificial grass however we ended up going with the S blade 90. the website has lots of different cost calculators and measuring tools to measure your yard with satellite imaging. I really encourage everyone to go take a look at this website because I think it is an example of what a lot of website should be not just in the artificial turf business. I feel this company is very real very upfront and makes one heck of an artificial grass. I recommend Global Syn Turf and their national network of artificial grass dealer distributor installers. If you have time check out the website and call one of their local dealers today
9 customers found this helpful
---
2021-01-14T17:47:26+00:00
The products you guys offer are a blessing. The quality is unbeatable and I love the color/blade selection. I've been speaking with my customers about possibly starting to offer your ivy to them as well. It seems many of them would be more than interested in artificial ivy. I think it would match very well with artificial turf yards. Please make sure to let us know if you have any new products coming out soon, very excited!
7 customers found this helpful
---
2021-01-14T05:16:27+00:00
I want to thank Global Syn Turf for helping us with a project in our backyard. I found Global Syn Turf online and call them can you get a quote for installation of the artificial grass in my front yard. They told me they were not an installation company and in fact they were the manufacturer of the artificial grass. They referred me to their dealer and the city that I live in and I called them for a free estimate of artificial turf. They came to my house give me some great ideas for the front yard and left me with some samples to look at. Over the course of two weeks we ended up falling in love with the supernatural 60 artificial turf. We felt that this grass was the most realistic of all the artificial turf. The supernatural 60 has 6 different colors and four different blade yarn and absolutely stood out from the rest. When we put this grass down on the ground next to a real grass it was honestly hard to tell the difference. Our hat is off to Global Syn turf or making an artificial turf it looks absolutely so realistic. We also want to thank the local dealer distributor for installing artificial grass which looks amazing and now all of our neighbors are envious.
4 customers found this helpful
---
2021-01-13T18:24:10+00:00
Reached out to Dave a few weeks back and he helped us get all set up with GST turf and ivy. The sales have been going through the roof and we couldn't be more grateful. Super great guy and the order processing team is such a blessing to talk to. They answer whenever I call and get my orders through without any issues within an hour. Never have to leave my customers hanging, which is a huge plus!
5 customers found this helpful
---
2021-01-13T04:00:51+00:00
I found Global Syn Turf on the internet when I was searching for pet turf or the side of my house for my two dogs. I found their specification sheet on their website that claimed their artificial turf drained that 120 inches per hour. Call the company and ask them to mail you a sample of the product to you I had a company so you did I put it up in the backyard. This is one of the greatest decisions nd I have ever made for my backyard. No watering no gardening maintenance and no paying for a gardener is all I needed to know. This installation is going to pay for itself water and how much I was paying for a gardener and combination Center website and take a look at the cost calculator and it will help you determine the well as how long it will take you to pay off your new artificial turf installation. And his crew because they are amazing and will take great care of you. Dealer distributor and Tim for doing such a great job.
5 customers found this helpful
---
2021-01-12T18:00:28+00:00
It's easy to find a turf vendor, but it's hard to find long term consistency. GST always has what we need in stock and we never have to worry about inventory issues. It's also nice that they have locations all over the nation, many of which are very close to our locations as well. It all works out very nicely and I'm glad we found you guys on Google.
9 customers found this helpful
---
Find Artificial Grass in Your City
Davenport
Columbus
Cranston
Aurora
South Burlington
New South Memphis
Baton Rouge
Charlotte
Saint Paul
Nampa
Provo
Boise
Birmingham
Nashville
New York City
Germantown
Lewiston
Memphis
Savannah
Virginia Beach
Great Falls
Bridgeport
Mesa
Charleston
Hartford
Columbia
Tulsa
Wilmington
Las Vegas
Enchanted Hills
---
Global Syn-Turf, Inc. is a leading manufacturer and wholesaler of high-quality artificial grass in the United States and Canada. The company offers an extensive selection of products for commercial and residential landscapes, playgrounds, sports athletic fields, municipalities, golf putting greens and pet areas. Global Syn-Turf, Inc. provides innovative, environmentally friendly synthetic turf systems which require little maintenance, no water, pesticides, or fertilizers through multiple company-owned distribution centers across the United States. The state-of-the-art artificial grass offers realism, drainage, performance, safety, and durability. Global Syn-Turf is the exclusive artificial grass partner of San Francisco 49ers.