Company
WELCOME TO GLOBAL SYN-TURF
At Global Syn-Turf, Inc., we strive towards the satisfaction of our customers. Global Syn-Turf manufactures more than 150 million square feet of artificial grass each year. Our certified production plants in the United States and overseas produce synthetic grass for lawns, sports fields, putting greens, playgrounds, traffic medians, rooftops, and more. We not only have the largest inventory of synthetic turf in the United States, but we also provide the highest quality products available on the market today.
---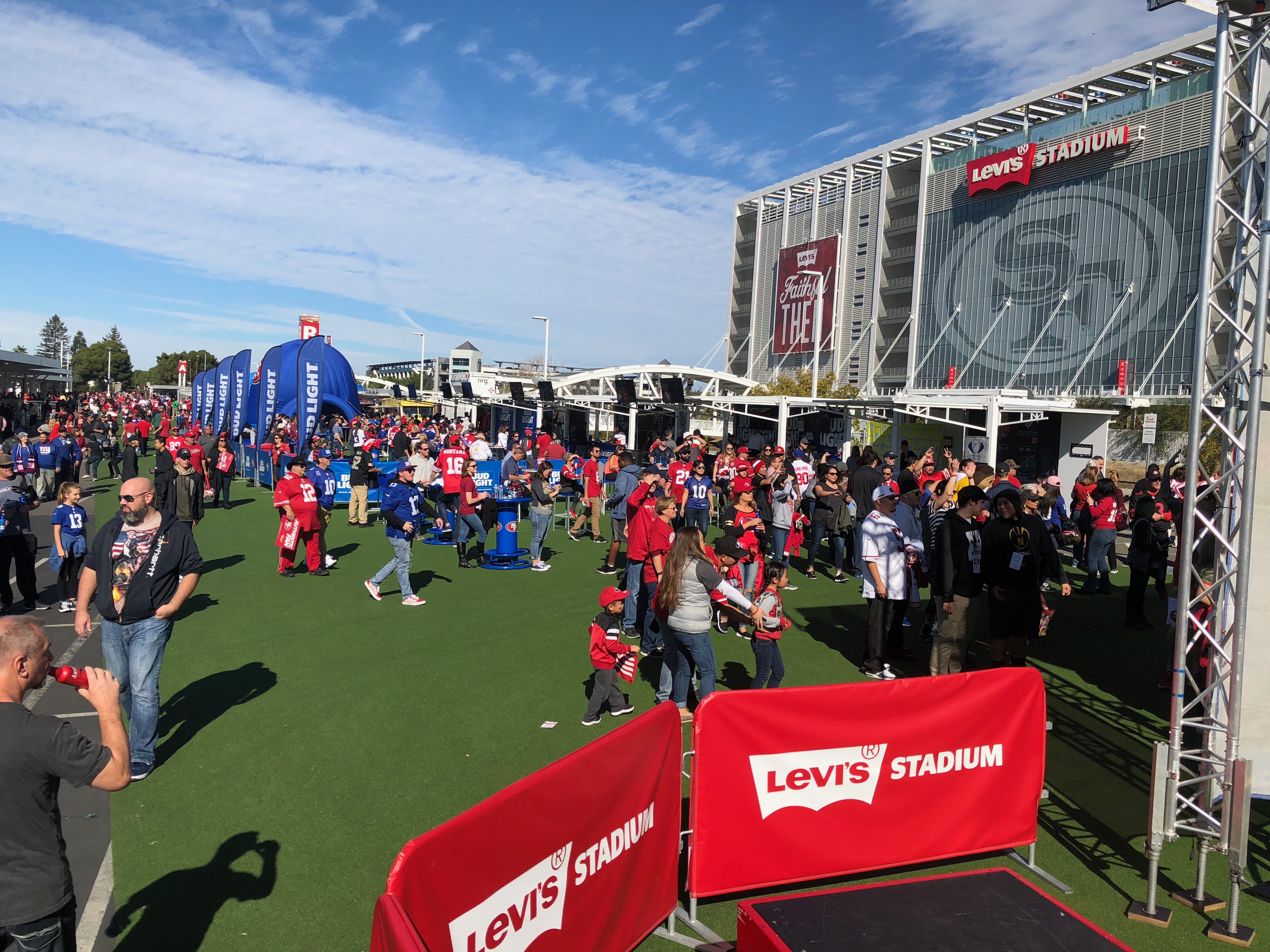 4032
3024
Every day we demonstrate environmental leadership and follow our prime mission - to green planet earth while providing safety and comfort to the people who enjoy our turf every day. Our lead-free synthetic turf is safe for humans, children, and pets and has a life expectancy of at least twenty years, not to mention boasting one of the best warranties in the industry.
GST's unique technologies and designs allow our grass to look natural and realistic for years to come, to stay cool in high temperatures, and to keep green and fresh in cold weather conditions. Each of our product lines has passed vigorous tests and far exceeded government standards.
---
CALL (877) 796-8873 TO SPEAK TO A GLOBAL SYN-TURF REPRESENTATIVE
Stories from Global Syn-Turf
---
based on 930 customer reviews
---
2021-04-13T23:24:58+00:00
I would like to thank the Global Syn Turf dealer here in Houston for being very professional, on time, and doing a great job on installation. I originally reached out to Global Syn Turf about finding an installer in my hometown of Kingwood Texas and they told me they did not do installations or sell direct to the public. I they gave me the phone number to the dealer here in Houston area and I called them for a quote to install artificial turf in my backyard and in my side yard. They gave me a price that was very reasonable and the turf was clearly some of the best-looking tariff we had seen yet to date. Fred and his installation crew work so hard in the TV show the complete my job on time for a party I was having that weekend. I ended up feeding Fred and his guys lunch and water everyday. I'm so thankful for these guys and appreciate all the hard work they do and being perfectionist and installing my artificial grass. I would refer Fred and Global Syn Turf to anyone looking to have artificial turf installed in the Houston area.
7 customers found this helpful
---
2021-04-13T16:47:23+00:00
Lovely grass buying experience with these guys, got lots of valuable information before making a decision on our grass from their reps. They have distributors all over which makes it super easy for us to pick up from a local vendor. Even in the hottest weather, GST's turf seems to hold up just fine. Haven't had any complaints from my customers yet. Still yet to try the new recycled series but will be back for more grass soon.
3 customers found this helpful
---
2021-04-12T19:32:09+00:00
Global Syn turf is a manufacturer of artificial turf and features over 50 different skus of import and American-made Turf. They also make artificial Ivy and they feature six different skus. The ivy was very interesting to me as a privacy panel to go on the chain link fence in my backyard to help with privacy. I had some samples sent to my house and they emailed me some instructions on how to install the artificial Ivy. It was easier than I thought and that all you do is zip tie the artificial turf to the chain link fence. I really like the Hawthorn Hedge as it reminded me of a dichondra ground cover. I also thought the color look more realistic as well. I went to go buy some of the artificial Ivy for my chain link fence and Global Syn Turf told me they did not sell direct they only sold through distribution. So they referred me to a dealer in my area which I contacted and placed the order that day right over the phone. But ivy showed up on my front doorstep four days later and that we can I install the artificial ivy on my chain link fence. I want to thank Global Syn Ivy and recommend them to anyone looking for artificial Ivy. They will send you free samples and I recommend you take a look at it and look at the application pictures on their website.
5 customers found this helpful
---
2021-04-12T17:23:45+00:00
Best turf buying experience we've had in a while. We buy from 5 different turf vendors to make sure we always get the right turf for the right job. GST is our main supplier since they have the largest inventory by far and the biggest selection as well. Also like how they are so close to us in Jacksonville so we can always pick up instead of having the turf shipped. They have a nice sample department system, making it very convenient for us to sample any new turfs they come out with. Big vouch from us, would recommend checking them out!
7 customers found this helpful
---
2021-04-11T21:20:17+00:00
I've been looking for the perfect pet Turf artificial grass on the market. I think that I have found it in global Center. I have about nine different pieces of pet Turf from 9 different Turf companies and I have to say that everything I have learned about Pet Turf from Global Syn Turf definitely is the best. The first thing that you're going to notice is the color configuration and the pile height of this Turf makes it very special. The Pet Turf color just seems so real and natural compared to some of the other Pet Turf on the market. The height of the turf is perfect as well as you want your Pet Turf to be short so it's easier to clean. One of the other things that makes this Turf so special is the specifications for the pet turf the Global Syn Turf at Turf is 1 and 1/4 in tall with a 3/8 inch Tuft Gage and a 77 Oz total weight. This Turf is non flammable and lead free. The water permeability is what sticks out the most to me. The Global Syn Turf has three times the amount of holes punched in the backing for drainage which equates to 121 in per hour drain rate. They had the test from TSI Testing Services Inc right on the website with the drainage specifications. I have done a lot of the work for you and I recommend you get all the samples of Pet Turf do you want in this world but you have to get a sample of the Global Syn turf at Turf and compare it to whatever else you find on the market today.
5 customers found this helpful
---
2021-04-10T20:40:19+00:00
if you ever get the chance I highly recommend anyone interested in or is in the artificial turf business check out the Global Syn Turf website. Global Syn Turf is a manufacturer of import and American-made artificial turf. They have a product tab on their website which features Turf for landscape lawn's, dogs and pets, putting greens Pat, play area, training and Sport, roofs and patios, and privacy fence panels which is artificial ivy. this section of their website features pictures and descriptions of all of the different Turf and Ivy's day sale. They also have a gallery which shows application pictures face location pictures Hardscape pictures and Specialty pictures of artificial grass installed. They also have a quote section if you want more information on purchasing artificial turf or having it installed they will refer you to a dealer and distributor in your area. They also have an installation section on their website which includes different application such as check your lawn size, and installation cost calculator and cost analysis savings which tells you how much money you're going to save by installing artificial turf. The commercial tab features artificial grass specifications, partnership opportunities, and US Green Building and lead certification. The technology section of the website features things such as artificial grass cooling, artificial grass drainage, Synthetic Turf fiber technology, technology overview. and of course the about section tells you all about global syn Turf are locations their warranty and employment opportunities and questions and answers. If you haven't checked out the website I highly recommend you do so and learn more about artificial turf and the benefits and features.
7 customers found this helpful
---
2021-04-10T00:45:42+00:00
Global Syn Turf referred me to their local dealer distributor here in my area which happens to be in landscape supply store. Not just any landscape supply store is one with a very big name at a national presence. They had samples for me to take home at no charge they also offered to come out to my house and measure my yard and give me a quote for installation. I had the lady named Tracy come out to my house and she spent about an hour and a half with me and my wife talking about the different artificial turf and the different ideas and designs for my yard. See you came up with some really good ideas and we liked her so much she ended up staying for dinner and we gave her a deposit check for the installation. The install date was scheduled for two weeks later and the company showed up on time and as agreed and the job ended up taking three theories. They had seven guys on the job every day and they work from dawn to dusk to get this job done in a timely manner. The job looks amazing they left the house and the yard and the street very clean I am very appreciative for the job that they have done if anyone is looking for a artificial turf installer in their area called Global Syn Turf today for a dealer distributor near you.
5 customers found this helpful
---
2021-04-09T16:52:55+00:00
We've been planning our front yard landscape project for a little over 7 months now. We finally found the perfect turf and installers to do the job. GST was quick and easy to deal with, they put me in touch with one of their reps within 10 minutes of us submitting a quote request. We actually sent quite a few to several different companies, but the response time was definitely lagging on most of them. Although the turf was all very similar in terms of quality, we went with GST because they had the best service.
4 customers found this helpful
---
Find Artificial Grass in Your City
Seattle
San Jose
Colchester
Laramie
New Haven
Newark
Aurora
Aberdeen
Mobile
Meads
Kansas City
Meridian
Worcester
Albuquerque
Norman
Portland
Manhattan
Cincinnati
South Burlington
Warwick
South Boston
Rochester
Saint Paul
West Raleigh
Juneau
Columbus
Birmingham
Aurora
Grand Rapids
North Charleston
---
Global Syn-Turf, Inc. is a leading manufacturer and wholesaler of high-quality artificial grass in the United States and Canada. The company offers an extensive selection of products for commercial and residential landscapes, playgrounds, sports athletic fields, municipalities, golf putting greens and pet areas. Global Syn-Turf, Inc. provides innovative, environmentally friendly synthetic turf systems which require little maintenance, no water, pesticides, or fertilizers through multiple company-owned distribution centers across the United States. The state-of-the-art artificial grass offers realism, drainage, performance, safety, and durability. Global Syn-Turf is the exclusive artificial grass partner of San Francisco 49ers.