Company
WELCOME TO GLOBAL SYN-TURF
At Global Syn-Turf, Inc., we strive towards the satisfaction of our customers. Global Syn-Turf manufactures more than 150 million square feet of artificial grass each year. Our certified production plants in the United States and overseas produce synthetic grass for lawns, sports fields, putting greens, playgrounds, traffic medians, rooftops, and more. We not only have the largest inventory of synthetic turf in the United States, but we also provide the highest quality products available on the market today.
---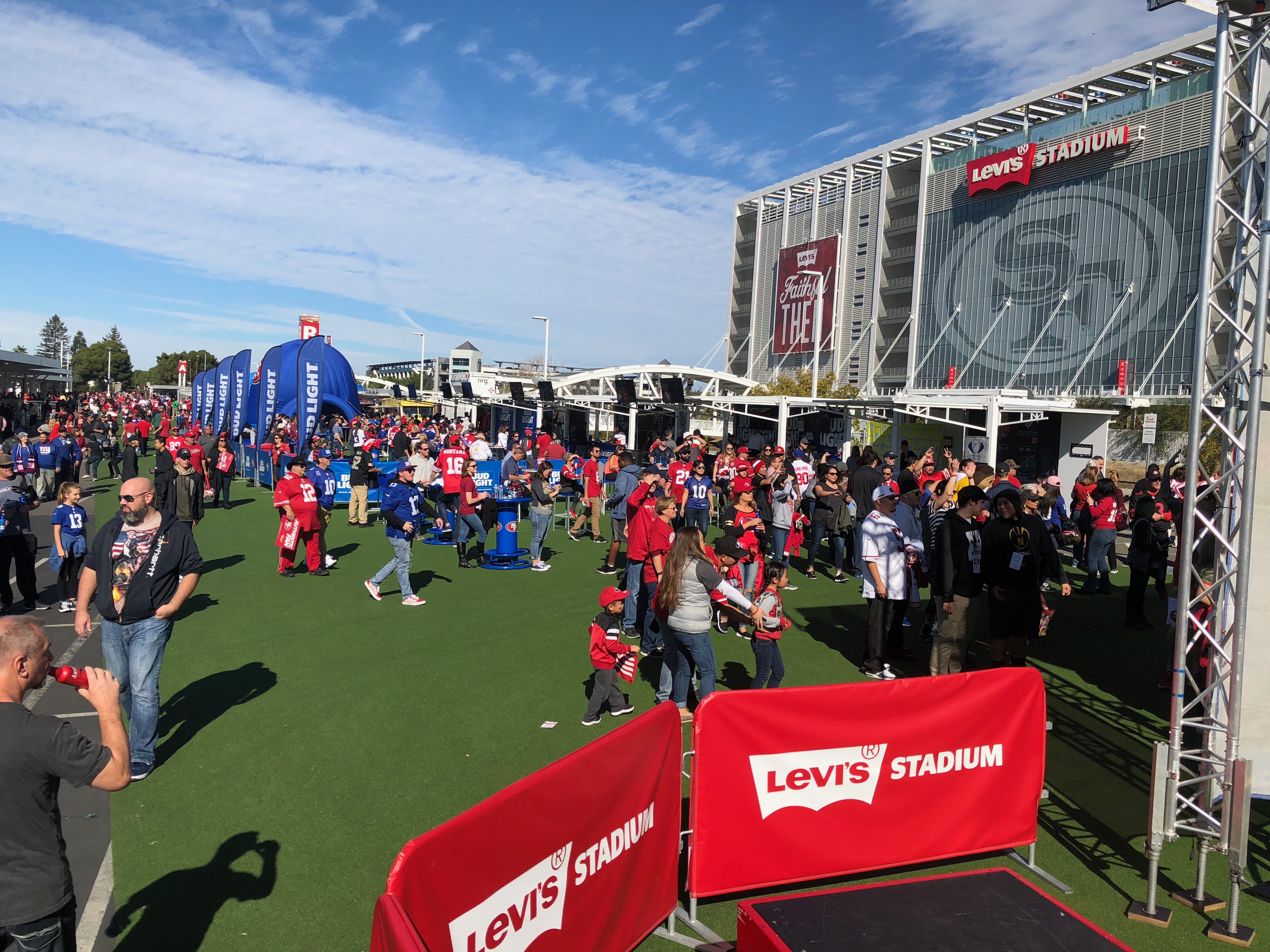 4032
3024
Every day we demonstrate environmental leadership and follow our prime mission - to green planet earth while providing safety and comfort to the people who enjoy our turf every day. Our lead-free synthetic turf is safe for humans, children, and pets and has a life expectancy of at least twenty years, not to mention boasting one of the best warranties in the industry.
GST's unique technologies and designs allow our grass to look natural and realistic for years to come, to stay cool in high temperatures, and to keep green and fresh in cold weather conditions. Each of our product lines has passed vigorous tests and far exceeded government standards.
---
CALL (877) 796-8873 TO SPEAK TO A GLOBAL SYN-TURF REPRESENTATIVE
Stories from Global Syn-Turf
---
based on 411 customer reviews
---
2020-05-24T21:24:08+00:00
I was concerned about getting artificial turf thinking it was going to fade out. However, Global Syn Turf educated me and sent me plenty of data showing that artificial turf has Ultra Violet stabilizers in the artificial turf blades that slow down the fading process. Everything in the world fades in the sun, but if it has UV Stabilizers built into the product it can greatly slow down the fading process. Of course it also depends on where you live in this country. Do you live in the sunbelt or up north. Bottom line is I felt comfortable enough to purchase artificial turf and I have had it installed for 3 months now and all is good so far.
7 customers found this helpful
---
2020-05-24T17:04:54+00:00
I want to thanks the installation team of Sam, Joe and the rest of the guys for working so hard on my new artificial turf grass and putting green backyard. My neighbors all had Global Syn Turf synthetic grass installed in their backyard and I thought I would check it out. I had some samples sent to me and ended up liking a turf different turf than my neighbors. I liked the Riviera Monterey 84 and both my neighbors had the S Blade 90 installed. They are all nice turfs, but I liked the darker artificial Turf. Global Syn Turf referred me the same turf distributor as my neighbors and I got the installation team of Sam, Joe and the rest of the crew for my installation. I want to thank these guys for their hard work and attention to detail. If you want great artificial turf installed in your yard then call Global Syn Turf and ask for Sam and Joe.
Mission Viejo California
7 customers found this helpful
---
2020-05-24T14:25:48+00:00
I want to write a review and say how helpful Global Syn Turf was for me. A friend of mine referred them to me and I called them and told them that I am physically disabled and can't get around to well. They gave me the phone number to the local Global Syn Turf dealers here in South Florida. I also mentioned to them that I don't get around very well but that I was looking for a no maintenance backyard with artificial grass. They set up an appointment to come to my house to bring me some samples and measure my yard. I thought all the samples of turf looked great and my favorite was the S Blade 90. The man measured my yard and explained the installation process in great detail. He explained it was a 10% deposit and the balance due upon completion once I was 100% happy with the work. The price seemed very reasonable to me to I proceeded with the deposit and they gave me an installation date. They explained the installation would take about 4 days. They showed up one week later and started tearing out my yard about 4 inches deep. A large dump truck dropped a large pile of rock in the driveway. They put all the tear out inn the dump truck and wheel borrowed all the rock into the backyard. They graded the crushed rock aggregate very level, wetted it down and compacted it with a compaction plate. My yard was slowly transforming to a no maintenance yard. The artificial turf was delivered and dropped on my driveway. Now today is turf day! As I watched from my back window they cut the turf in and nailed it down. Now they are using a spreader to spread infill on top of the artificial turf and now they are brushing it in with gas powered power broom. I can't believe how my yard is transforming to this green oasis. Now they are cleaning up and putting everything back where it came from. Once I reviewed the final work I gave them my final payment. Now no more water, no more maintenance and a green oasis in my backyard I get to look at every single day. This is why I wanted to write a review and tell the world how much I appreciate Global Syn Turf and their certified network of dealers.
3 customers found this helpful
---
2020-05-23T15:46:56+00:00
I wanted to surprise my husband with a new artificial grass putting green for his birthday and needed to find a qualified company to help me. I found Global Syn Turf and their putting green information online and decided to give them a call. When I called they were very professional on the phone and answered all my questions. They referred me to their Vice President of Golf Greens Dave who was such a wealth of information. I let him know I wanted a very well constructed putting green with a sand trap and money was not an issue. I just wanted to make sure it was installed very professionally, it was high quality and the installer installing the project stood behind everything he did. After Dave coached me on what it was I wanted in the space I was providing, he referred me over to a Global Syn Turf distributor/installation company that specializes in very high end putting greens. I called this putting green company and invited them to my house while my husband was at work and they showed up right on time. This gentleman's name was George and he was an ex-professional golf teaching pro so he knew a lot about golf. He measured the area and drew me three different designs for the putting green, fringe, sand trap, hole placement and the break and undulation of the putting green. Literally the drawings looked like artwork they were so well thought out and had so much detail. I chose the one I wanted and he gave me what I thought was a fair price. I told George we needed to pick an install date that would coincide with a business trip of my husbands so we could surprise him. Last week the job was installed when my husband was out of town. He came home at night and did not notice the putting green until the next day. He was so surprised and happy and loves his new toy in the backyard. I want to thank Global Syn Turf , Dave, George and the installation team that worked so hard to get the putting green installed in time.
3 customers found this helpful
---
2020-05-22T22:30:23+00:00
I was just looking for a piece of turf in my backyard and did not need an installation. I was looking for a good quality synthetic turf at a reasonable price and be able to pick it up locally. I Googled Artificial Turf Companies in Jacksonville, FL and found Global Syn Turf. I called them and reached their corporate headquarters in Northern California. The lady that answered said they have 10 distribution centers nationwide and there was one right here in Jacksonville. She said they don't see direct to the public that I would have to buy the turf from the local dealer here in Jacksonville. I called the dealer, made the purchase right over the phone and picked the turf up at the distribution center here in Jacksonville. Now that is what I call service.
8 customers found this helpful
---
2020-05-22T16:45:52+00:00
As a frequent golfer myself, I understand why my clients love GST putting greens. The feeling is comparable to an actual golf putting course and it looks professional as well. They offer a few choices to choose from, which is a luxury in this industry considering that most suppliers can barely even maintain stock of one model. Can't go wrong with GST as a supplier, they are leading the industry by miles and its clear why.
9 customers found this helpful
---
2020-05-22T03:08:34+00:00
I want to write a review and thank Global Syn Turf for helping me with my backyard artificial turf project. I originally contacted Global Syn Turf last year after finding them online. They were always very helpful in educating me about artificial turf, the installation process and what to look for in an artificial turf manufacturer and and installer. After weeks of research online I was finally ready to interview companies to install artificial turf in my backyard. I received samples from 8 different turf companies and eliminated the ones I didn't like. The more and more I studied the artificial turf samples in my backyard in the sunlight the Global Syn Turf samples were heads above the rest. The samples had great yarn construction, fantastic color configurations, great touch and feel and most importantly they were all delustered and did not have that shiny sheen in the sunlight. Now that I knew I was going to use a Global Syn Turf synthetic turf grass I need to find a reputable installer to do the installation. Global Syn Turf referred me to three different GST artificial turf dealers in my area. I started out by interviewing them on the phone and studied how responsive and interested they were in my job. I allowed each one of the dealers come to my house, measure my yard and present their ideas to me on how my yard should be installed. One of the dealers was hands down the most professional and gave me the most ideas on how to install my yard. He gave me very detailed information on what the process looked like and how long it took. He assured me of the amount of tear out, base work and where all the seams would be. He assured me the installation team would be clean, courteous and would leave everything just the way the found it. They provided me with their current contractors license, liability insurance. My yard turned out so nice and beautiful. I want to give my highest ever recommendation to Global Syn Turf and their network of dealer/installers to anyone looking for turf.
Santa Maria California
---
2020-05-21T23:33:41+00:00
There are so many turf companies here in Florida it is hard to make sense of the good one and the bad ones. You don't really know what to trust with online reviews and who the good companies are. Lucky for me my husband in in the construction industry an someone referred him to Global Syn Turf stating they were a manufacturer and had certified dealers/installers nationwide. I started by looking at their website and learned a lot about artificial turf, they had pictures and specifications of all their turfs and installation instructions. I had some samples sent to us and fell in the love with the S Blade 90. We ended up buying the turf from a Global Syn Turf dealer here in Florida which also did the installation. I am happy we ended up choosing this turf and this company and we love our new backyard.
---
Find Artificial Grass in Your City
Worcester
Columbia
Boise
Paterson
Great Falls
Albuquerque
Minneapolis
Aurora
North Charleston
Raleigh
Virginia Beach
San Jose
Phoenix
Spokane
Milwaukee
Evansville
Washington, D. C.
Henderson
South Boston
Manhattan
Fayetteville
Warren
Parkersburg
Nampa
Pittsburgh
West Valley City
Saint Paul
Charleston
Madison
Baton Rouge
---
Global Syn-Turf, Inc. is a leading manufacturer and wholesaler of high-quality artificial grass in the United States and Canada. The company offers an extensive selection of products for commercial and residential landscapes, playgrounds, sports athletic fields, municipalities, golf putting greens and pet areas. Global Syn-Turf, Inc. provides innovative, environmentally friendly synthetic turf systems which require little maintenance, no water, pesticides, or fertilizers through multiple company-owned distribution centers across the United States. The state-of-the-art artificial grass offers realism, drainage, performance, safety, and durability. Global Syn-Turf is the exclusive artificial grass partner of San Francisco 49ers.