Company
WELCOME TO GLOBAL SYN-TURF
At Global Syn-Turf, Inc., we strive towards the satisfaction of our customers. Global Syn-Turf manufactures more than 150 million square feet of artificial grass each year. Our certified production plants in the United States and overseas produce synthetic grass for lawns, sports fields, putting greens, playgrounds, traffic medians, rooftops, and more. We not only have the largest inventory of synthetic turf in the United States, but we also provide the highest quality products available on the market today.
---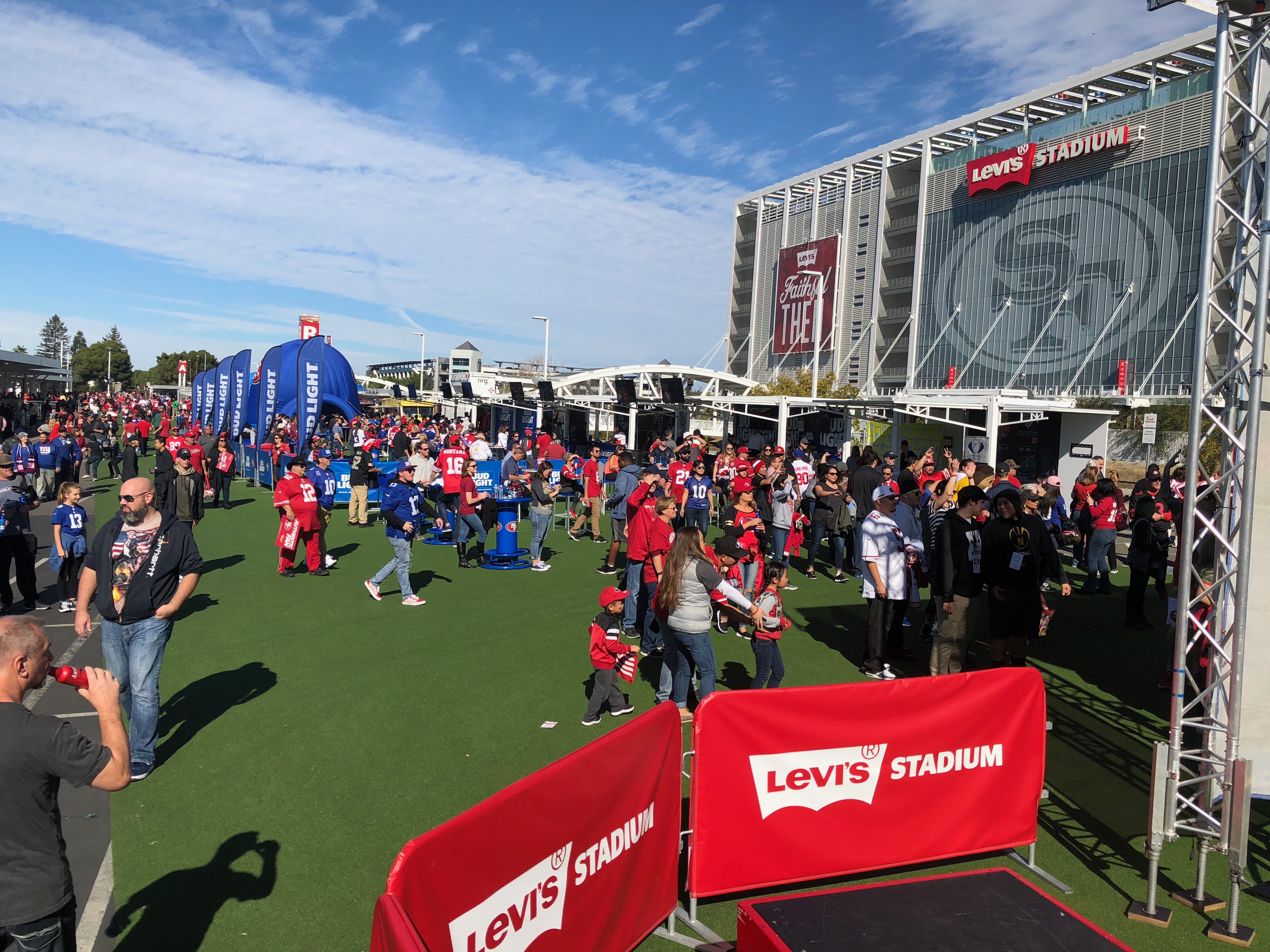 4032
3024
Every day we demonstrate environmental leadership and follow our prime mission - to green planet earth while providing safety and comfort to the people who enjoy our turf every day. Our lead-free synthetic turf is safe for humans, children, and pets and has a life expectancy of at least twenty years, not to mention boasting one of the best warranties in the industry.
GST's unique technologies and designs allow our grass to look natural and realistic for years to come, to stay cool in high temperatures, and to keep green and fresh in cold weather conditions. Each of our product lines has passed vigorous tests and far exceeded government standards.
---
CALL (877) 796-8873 TO SPEAK TO A GLOBAL SYN-TURF REPRESENTATIVE
Stories from Global Syn-Turf
---
based on 516 customer reviews
---
2020-08-03T17:46:20+00:00
The durability on GST's turf is excellent. Many of my clients buy the Trainers Turfs for soccer or football fields. I've even seen someone use it for a T-ball field at a middle school. The build is able to hold up well even in under heavy usage which is exactly what you need in a trainer's turf. Very smooth transactions and no issues at all with the order processing team as well. Looking forward to future business with GST for sure!
Westminster California
3 customers found this helpful
---
2020-08-03T00:06:29+00:00
I want to thank Global Syn Turf and give them a 5 Star rating for being a great and elite artificial turf manufacturer and distributor. First, Global Syn Turf has the best website that is very forth coming. Not many companies post copies of all their spec sheets and turf tests. Secondly they have so many great tools for the end user. One tool the lady on the phone a Global Syn Turf helped me with is the Instant Lawn Size Checker. I was trying figure out how much it would cost to have artificial turf installed and the lady on the phone asked what the square footage was of my yard. I told her I had no idea what the square footage was. She took me to the "Instant Lawn Checker App" on the website and it actually used satellite photos and a measuring tool to come up with the grass area in my backyard square footage of 848 sq. ft. From their she took me to the "Installation Cost" app on the website that you can plug in your square footage and come up with a cost of all materials and labor. Then she showed me another app on the website called the "Cost and Savings" app which estimates how much I am going to save on water and not having a gardener. She then asked if I was going to install it myself or if I needed an installer. I told her I needed and installer and she gave me the name and numbers of three Global Syn Turf Distributors in my city. I called them all and had them come to my house to give me a free no obligation quote to have Global Syn Turf artificial grass installed in my backyard. I want to tell everyone Global Syn Turf is one of the good companies and would recommend them to anyone.
9 customers found this helpful
---
2020-08-01T20:36:14+00:00
There is always Pros and Cons of anything in this world. Artificial Turf as the same dilemma. I spent a lot of time researching this topic and I found a lot of great information on the Global Syn Turf website. I also spoke with a very nice many by the name of Tim at Global Syn Turf who helped me tremendously. First lets start with the Cons. Artificial Turf can be warm to the touch in the middle of the day in direct sunlight. Global Syn Turf's solution to that was keeping the sprinklers in to cool the turf down, use their Hollow Blade Cool Blue turf which holds water and keeps the turf cooler or use their T-Cool Infill that cools the turf down 30-50 degrees. Lastly is the cost, turf can be expensive to install. You can either do it yourself or really search hard for a deal.
The benefits really out way the Cons. Artificial Grass has a 15 year warranty and a 20-25 year life expectancy. It is always green, does not get muddy, is great for kids and dogs. The real benefit is the cost savings. You save on water and not having to pay a gardener. They say 70% of your water bill goes to watering the outside grass in your yard. Over 10, 20 or 30 years that really adds up. Now I don't pay $150 per month for a gardener.
Clearly artificial turf has benefits that out way the Cons and I want to thank Global Syn Turf for helping me attain a new artificial turf yard.
3 customers found this helpful
---
2020-07-31T17:13:39+00:00
Most of my customers are pet owners who are looking to replace their lawns with something more pet friendly. GST's pet turf has extra permeability so it's super easy for me to market for my customers and they usually love it. The only thing I would request is that they come out with more colors specifically for their pet turf. I would also love to see increased drainage in the other models maybe as an add on option so that any turf can be used as pet turf! Overall though, very satisfied.
Hesperia California
7 customers found this helpful
---
2020-07-31T03:58:26+00:00
I have been considering getting artificial turf for my backyard but I have been concerned about the drainage for the dog urine. I found a company called Global Syn Turf online that has an artificial turf called Pet Turf that seemed interesting to me. In further research I found their artificial turf to be extra special. In speaking with the representative the Pet Turf supposedly has three times the amount of drainage as regular artificial turf. Most artificial turf has a hole punched in the back of the every 4 inches the size of a pencil. The Pet Turf has 3 holes every 4 inches the size of a pencil for drainage. The specification sheet says it drains at 121 inches per hour. This exceptional drainage for an artificial turf. It is important to have the proper drainage for the pet urine to drain through the backing down to the natural soil. The maintenance for artificial turf is to hose it off on occasion to help flush the pet urine through the turf. You are also supposed to use an enzyme based pet deodorizer product to neutralize the pet odor smell. Global Syn Turf sells a great pet deodorizer if you want to try it. I want to thank Global Syn Turf for being so user friendly and having great customer service.
5 customers found this helpful
---
2020-07-30T18:08:35+00:00
The weirdest part about moving from a small supplier to GST was that the difference in selection is day and night. I'm so used to not having enough turfs to choose from but now my dilemma is that I have so many to choose from, I can't even make a decision. Obviously this is a good thing so I'm not really complaining. I also appreciate how GST has consistent quality among their grasses. I don't like it when I have to wonder if the turf I'm buying is going to drop in quality compared to the same one I bought just a few days ago. No complaints from me here, cheers
Alameda California
5 customers found this helpful
---
2020-07-29T23:06:53+00:00
I wanted to have artificial turf installed in my yard but wanted to know what type of infill to put in the grass. What I learned from Global Syn Turf is infill helps the turf stand up and keeps wait on the turf to keep wrinkles out and holds the turf down. Global Syn Turf also educated me on all the infills available to install in my grass. They have brown silica sand in two sizes, green silica in two sizes, WonderFill in two sizes, ZeoFill and T-Cool infill. My question is what is the difference and what are the pros and cons of each. First, I found out the smaller size grain size is for putting greens and the larger size infill is for residential and commercial artificial turf applications. The brown silica is the lowest level and least expensive infill you can buy. Next would be the green silica infill, it is green in color to match the color of the grass so you don't see it. Global Syn Turf told me the infill is down in the grass and you really don't see it. At most you would see the infill on the edge where the turf meets the hardscape. The WonderFill is an infill that is a true green infill with no other colors. This infill is coated with acrylic and is Anti Microbial. This doesn't allow the infill to absorb water or dog urine and is a premium infill. The ZeoFill is an odor absorbing infill that absorbs the urine smell from pets. This too is a premium infill. Lastly is the T-Cool infill, this infill keeps the grass cooler. This infill absorbs water and slowly releases the vapors and cools the artificial turf down 30-50 degrees. Now what infill to go with? In speaking with Global Syn Turf we both agreed that the T-Cool Infill would be best for my application. It will help keep the grass cool in the summer months in North Carolina. It is anti-microbial to help with the dog urine on the turf. Our turf has been installed for two weeks now and we love it. I wanted to write a great review for this company for helping me decide what turf infill was best for me.
3 customers found this helpful
---
2020-07-29T19:02:58+00:00
Love the customer service that GST provides. They are quick to answer any calls and have no problems standing behind their products. For the most part, our transactions go smoothly, but in the rare occasion an issue occurs, I have faith that GST will be there to help. Oh and also the turf looks great as well. Keep doing what you guys are doing, it's helping out a lot of smaller distributors like myself especially during these hard times.
Hammond Indiana
8 customers found this helpful
---
Find Artificial Grass in Your City
Seattle
Bangor
Charleston
Montgomery
Burlington
Reno
Cleveland
Jackson
Providence
Grand Rapids
Parkersburg
Nashville
Tucson
Huntington
West Gulfport
Birmingham
Meridian
Overland Park
Colchester
Worcester
Warwick
Anchorage
Eugene
Germantown
Jersey City
Enchanted Hills
Colorado Springs
Rapid City
West Raleigh
Lewiston
---
Global Syn-Turf, Inc. is a leading manufacturer and wholesaler of high-quality artificial grass in the United States and Canada. The company offers an extensive selection of products for commercial and residential landscapes, playgrounds, sports athletic fields, municipalities, golf putting greens and pet areas. Global Syn-Turf, Inc. provides innovative, environmentally friendly synthetic turf systems which require little maintenance, no water, pesticides, or fertilizers through multiple company-owned distribution centers across the United States. The state-of-the-art artificial grass offers realism, drainage, performance, safety, and durability. Global Syn-Turf is the exclusive artificial grass partner of San Francisco 49ers.