Company
WELCOME TO GLOBAL SYN-TURF
At Global Syn-Turf, Inc., we strive towards the satisfaction of our customers. Global Syn-Turf manufactures more than 150 million square feet of artificial grass each year. Our certified production plants in the United States and overseas produce synthetic grass for lawns, sports fields, putting greens, playgrounds, traffic medians, rooftops, and more. We not only have the largest inventory of synthetic turf in the United States, but we also provide the highest quality products available on the market today.
---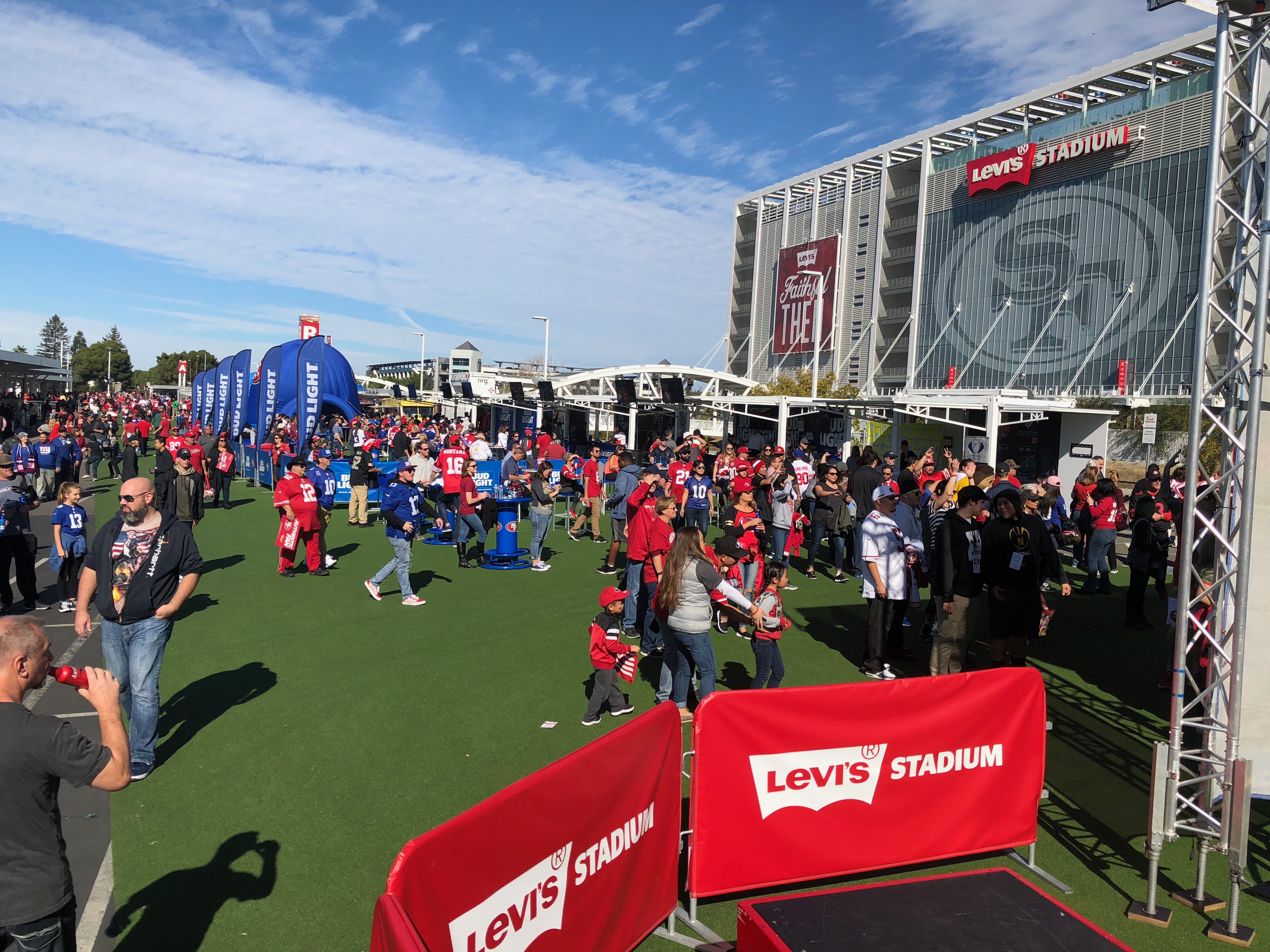 4032
3024
Every day we demonstrate environmental leadership and follow our prime mission - to green planet earth while providing safety and comfort to the people who enjoy our turf every day. Our lead-free synthetic turf is safe for humans, children, and pets and has a life expectancy of at least twenty years, not to mention boasting one of the best warranties in the industry.
GST's unique technologies and designs allow our grass to look natural and realistic for years to come, to stay cool in high temperatures, and to keep green and fresh in cold weather conditions. Each of our product lines has passed vigorous tests and far exceeded government standards.
---
CALL (877) 796-8873 TO SPEAK TO A GLOBAL SYN-TURF REPRESENTATIVE
Stories from Global Syn-Turf
---
based on 1019 customer reviews
---
2021-06-13T20:26:05+00:00
I have been contractor for Global Syn Turf for about eight years. They certified me and trained me as a contractor when I was just getting started in the business. This is been my career ever since. I owe so much to Global Syn Turf and I've gotten to know all of their staff over the years and they are really a top-notch company. recently they had a price increase on their artificial turf products due to a shipping surcharge. I called Global Syn Turf management and ask them to give me more details about the price increase. They told me it was a temporary price increase because of a shipping surcharge because of supply and demand and that it would eventually go down. They recommended I pass this cost along to the consumer which I did and to be honest I've had no complaints for my customers whatsoever. It seems like we're in a bit of an inflationary time right now. If you were a do it yourself consumer or a contractor who would appreciate getting trained and certified to install artificial turf y you should reach out to Global Syn Turf today.
9 customers found this helpful
---
2021-06-12T00:15:38+00:00
I want to thank my Sales Rep Clint for helping with my order last week at Global Syn Turf. I went to the warehouse to pickup my turf and my credit card did not go through. So I called Clint and he called a manager and they made an exception and got the turf cut and loaded on my truck. There aren't many companies that can turn on a dime and make things happen like that. Global Syn Turf makes some of the best artificial turf you will ever see on the market. Clint and Global Syn Turf you are the best. Have a great weekend...
6 customers found this helpful
---
2021-06-11T16:47:42+00:00
First impression of GST was that they have A LOT of turf to choose from. Very overwhelming in the beginning but it's really good if you are very specific in what you are looking for since they have a grass for pretty much everything ( sometimes even 2 or 3 for any given project ). Samples are definitely your best friend when it comes to choosing the right turfs and I would even recommend trying out the ivy while you're at it. One of the sales reps gave a sample of the ivy and I was blown away even though I had no intention of getting into ivy in the first place. The quality is unlike anything I've ever seen. Super lush and thick while also looking very realistic.
4 customers found this helpful
---
2021-06-10T19:14:18+00:00
I want to thank Myesha in the order processing department for taking such great care of me the other day. Order submitted and shipped to me ASAP for a job I needed to install on a very tight deadline. Myesha process the order immediately and called the warehouse and told them to get it shipped that day. I received my turf and installation accessories two days later and got my job installed in time for the deadline. This is the type of service you want from any type of company in particular and artificial turf company when your contractor and you come up against deadlines like this. Myesha you're the best I appreciate your service and I think you work for a great company. If anyone wants to work with a good artificial turf company who makes great product I recommend you look up Global Syn turf.
4 customers found this helpful
---
2021-06-10T16:39:44+00:00
Hard to complain when the turf is good quality and fairly priced. The GST reps know this turf game inside out and are always on call to help us whenever we get new projects. Absolutely love the new turf series that you guys have released as well such as the recycle series. I think being environmentally conscious when it comes to turf is a huge step for the industry as a whole and you guys are doing the right thing. Will continue supporting you guys as a company and hope we do lots of business in the future together!
8 customers found this helpful
---
2021-06-09T21:32:39+00:00
I want to say a few good words about Global Syn Turf. I ordered my first order from them last week and when I receive the roll it was short and not the length it was supposed to longer. The company sent us a replacement piece at no cost to me and let me keep the piece of turf that was cut short. I want to thank you for your service.
4 customers found this helpful
---
2021-06-09T16:58:14+00:00
We just recently discovered GST and we love the grass and all but wish we could get better pricing. I've heard that they give better pricing options the longer you stick with them so I guess we'll just have to wait. I don't see us switching anytime soon.
4 customers found this helpful
---
2021-06-08T23:40:08+00:00
S Blade 90 is the best turf ever made. We had this installed 6 years ago and it is still going strong. It holds up great to heat and cold and always feels good under your feet. My neighbors and friends have artificial turf installed as long as I have and theirs does not look as mine does today. I want to thanks Global Syn Turf for making one of the best artificial turf products on the market today.
4 customers found this helpful
---
Find Artificial Grass in Your City
Meads
Boise
Gulfport
Parkersburg
Worcester
Newark
San Jose
Spokane
Salt Lake City
Jackson
Albuquerque
Phoenix
Chicago
Pittsburgh
Fort Wayne
Manchester
Little Rock
Milwaukee
Colchester
Huntington
Fairbanks
Warren
Rochester
Fargo
Minneapolis
Miami
Wilmington
Nampa
Honolulu
Cheyenne
---
Global Syn-Turf, Inc. is a leading manufacturer and wholesaler of high-quality artificial grass in the United States and Canada. The company offers an extensive selection of products for commercial and residential landscapes, playgrounds, sports athletic fields, municipalities, golf putting greens and pet areas. Global Syn-Turf, Inc. provides innovative, environmentally friendly synthetic turf systems which require little maintenance, no water, pesticides, or fertilizers through multiple company-owned distribution centers across the United States. The state-of-the-art artificial grass offers realism, drainage, performance, safety, and durability. Global Syn-Turf is the exclusive artificial grass partner of San Francisco 49ers.