Company
WELCOME TO GLOBAL SYN-TURF
At Global Syn-Turf, Inc., we strive towards the satisfaction of our customers. Global Syn-Turf manufactures more than 150 million square feet of artificial grass each year. Our certified production plants in the United States and overseas produce synthetic grass for lawns, sports fields, putting greens, playgrounds, traffic medians, rooftops, and more. We not only have the largest inventory of synthetic turf in the United States, but we also provide the highest quality products available on the market today.
---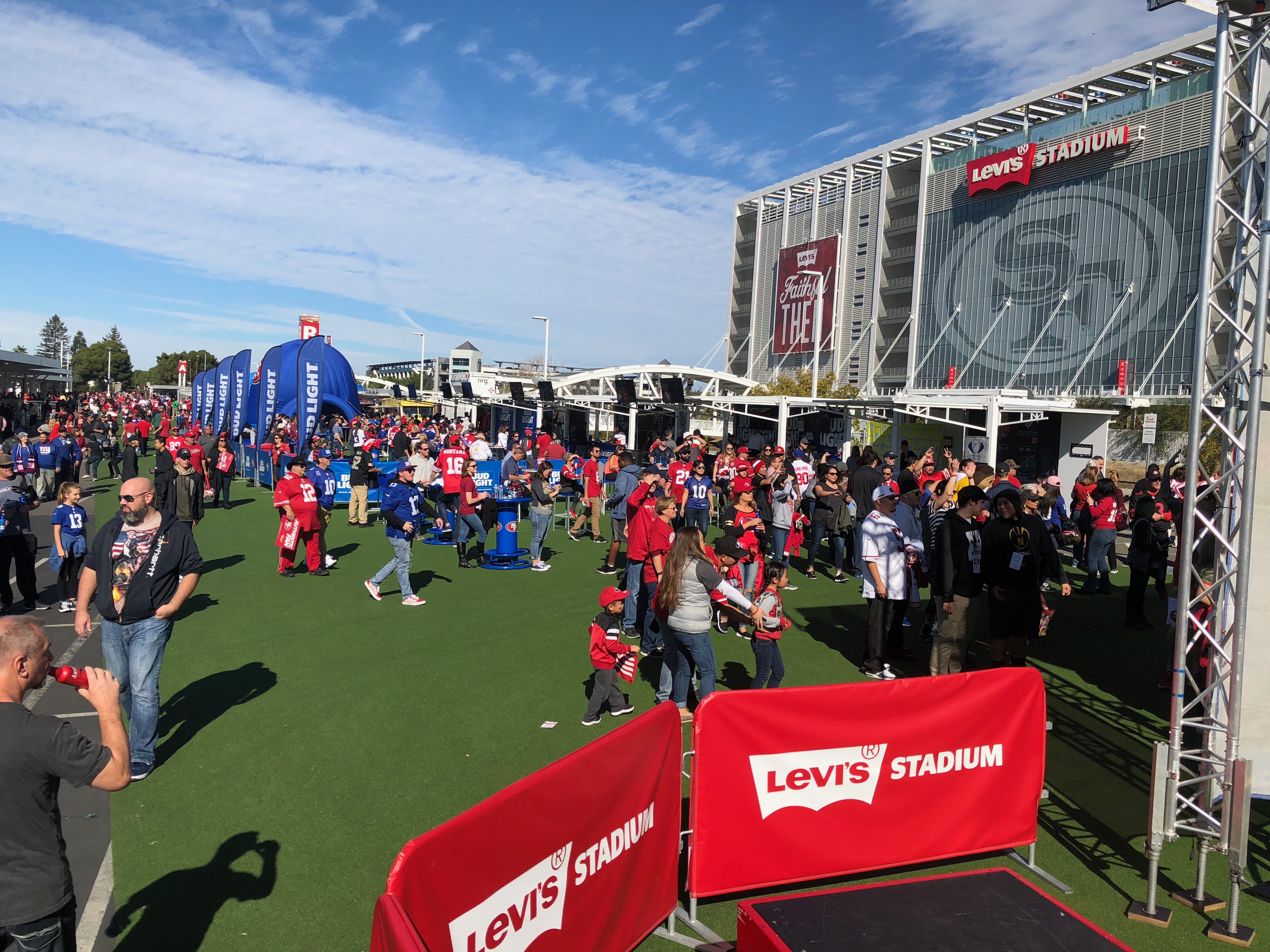 4032
3024
Every day we demonstrate environmental leadership and follow our prime mission - to green planet earth while providing safety and comfort to the people who enjoy our turf every day. Our lead-free synthetic turf is safe for humans, children, and pets and has a life expectancy of at least twenty years, not to mention boasting one of the best warranties in the industry.
GST's unique technologies and designs allow our grass to look natural and realistic for years to come, to stay cool in high temperatures, and to keep green and fresh in cold weather conditions. Each of our product lines has passed vigorous tests and far exceeded government standards.
---
CALL (877) 796-8873 TO SPEAK TO A GLOBAL SYN-TURF REPRESENTATIVE
Stories from Global Syn-Turf
---
based on 648 customer reviews
---
2020-10-21T21:56:14+00:00
Recently I expanded my landscape company from CA to AZ. The demand here is just as high, if not even higher. Especially during the summer time, my customers always ask which turf is the best for hot days. I always recommend the cool blue series which is relatively new, but is designed specially to keep cool during these kind of days. I was lucky to find Lee from GST on the phone and he helped me pick out everything I needed to get the installation done. Super friendly and helpful team!
8 customers found this helpful
---
2020-10-20T21:33:23+00:00
I want to thank Global Syn Turf for helping me find a reliable installer in my area. I searched and searched for a reliable and legitimate artificial turf installer in my area. The company they referred me gave me a list of over 100 installation they did in my city. I drove by three front yards and saw how good their installation work was. Their seams were done very well, so well I couldn't even tell where the seams were. Seaming of artificial turf is so important it can make or break an installation. I have seen some artificial turf installations that looked so bad and it was all because of the seams. When I was looking at the front yards, I found the turf I fell in love with that looks so much like the natural turf in my part of the world, S Blade 90. I am retired and on a set income and needed someone that was reasonable in their price. Ed took great care of me and gave me a price I could live with. We even budgeted in a 3-hole putting green for me to pass the time with my retired golf buddies. The putting green has uphill putts, downhill putts, left breaking putts and right breaking putts. My buddies and I invited Ed the installer over for dinner and a putting contest. Ed has a putting green in his yard and gave us a lot of great putting games. He also built a 3' x 3' piece of turf on a board that we can chip off of on to the putting green. We can move the chipping board to different spots in the yard and chip to the putting green. We play games where we pick a hole on the putting green and whoever gets in the hole with the lowest score wins that hole. We play 9- and 18-hole games with each player alternating who calls the game per hole. It is so much fun especially when you are grilling and drinking a beer with a little music. This putting green has been so much fun and I recommend everyone call Ed and everyone get a putting green.
7 customers found this helpful
---
2020-10-20T17:36:36+00:00
The title says it all, GST is by far the most reliable turf supplier. When you're an installer, sometimes it can get very busy. Especially in instances where I have 3+ jobs at the same time, it can be tough to get all the turf on time. Some suppliers run out of stock at the worst times, when I need it the most. GST is amazing because they ALWAYS have stock of every item. It really makes the other suppliers look bad who use the excuse of "we carry too many products to keep them in stock all the time". Not only does GST carry more selection than them, they always have them in stock!!
8 customers found this helpful
---
2020-10-19T17:36:08+00:00
Consistent suppliers like GST are hard to find nowadays. I would say that GST is the most well rounded of all the suppliers I've tried/know. Good selection, fair price, good customer service, friendly team, consistent and reliable. Not much else to ask for in a turf supplier. Order a few samples and try them out before you make a selection because they have A LOT to choose from. It can be a tough decision for a new landscape partner for sure.
Avondale Arizona
6 customers found this helpful
---
2020-10-18T04:12:13+00:00
Global Syn Turf is one of the premier artificial turf manufactures in the worlds. They not only manufacturer and distribute turf all over the world they have one of the most comprehensive airtight manufactures product warranties in the market today. If you have not visited their website to see their artificial turf skus, specification sheets, turf testing and of course their 15 year product warranty you should do so today. I found this company on line and liked how comprehensive the website was including their phone app. I had a Global Syn Turf dealer in Dallas install my artificial turf and it could not look any better. I had the Super Sierra 94 installed as I felt it looked the most realistic. The installer here in Dallas were truly the most professional and well done installation I had ever seen. The manufacturer, Global Syn Turf, offers a Manufacturer's Warranty which is hard to find in this industry. Most warranties are offered from resellers and installers, but this is the real thing, a manufactures' warranty. I want to thank the local dealer installer and Global Syn Turf for offering great products as well as the best warranty in the business.
7 customers found this helpful
---
2020-10-17T04:15:57+00:00
Global Syn Turf has the best artificial turf company in the market today. I have been looking for artificial turf for a couple of years now and finally found the artificial turf company I want to work with. They have over 50 different artificial turf varieties to choose from and a ton of installation accessories to choose from. I had all the artificial turf sample sent to my home at no charge. I laid them all out in my backyard for two weeks to see which ones I liked best. I eliminated on turf sku at a time to discover the one I like most and that I thought looked them most natural. I ended up choosing the Super Sierra 94 artificial turf. This turf is 2 inches tall and lush and looks so much like natural turf. I had the artificial turf dealer install the turf in my area and they did a great job. I want to thank Tim and his team for doing a great job. Thank you Global Syn Turf and the great job you did and the great national dealer network you have.
3 customers found this helpful
---
2020-10-16T17:04:35+00:00
Anytime I have a job that requires turf, GST is my go to option. We are located super close by and so we are able to pick up our orders without paying for shipping. Saves a lot of time and hassle. We stop by at least 3 times a day and sometimes even more on busier days. As for the turf itself, the quality is top notch and it doesn't really get any better. The most important thing for me is how convenient the location is.
8 customers found this helpful
---
2020-10-16T04:54:00+00:00
I really needed someone to install some artificial turf in my front yard because the grass is dead or dying. I got a referral from a neighbor of mine that had artificial turf installed in their yard and I really like how it looked. They gave me the phone number to Global Syn Turf and I spoke with a person their that was very helpful. They referred me to a Sales Rep who was super informative and helpful. He told me all the things I should look for in interviewing contractors to do my work. Global Syn Turf referred me to their artificial turf distributors in my area that sell and install their turf. I had all three come out and give me a bid to install the turf. I used the information the Sales Rep from Global Syn Turf told me on what to look for and what to ask when interviewing contractors. I ended up hiring the contractor that I felt would do the best job and I could work with. They installed the S Blade 90 and it looks great. I want to thank the installer and the Global Syn Turf Sales Rep that was so helpful in this process.
4 customers found this helpful
---
Find Artificial Grass in Your City
Kansas City
Gulfport
Warren
South Boston
Parkersburg
Pittsburgh
Nampa
Green Bay
North Charleston
Bangor
Tacoma
Miami
Dallas
Evansville
Jersey City
Rapid City
Wichita
Las Cruces
Reno
Baton Rouge
Columbia
Missoula
Washington, D. C.
South Burlington
Kansas City
Aurora
Atlanta
Boise
Hartford
Cheyenne
---
Global Syn-Turf, Inc. is a leading manufacturer and wholesaler of high-quality artificial grass in the United States and Canada. The company offers an extensive selection of products for commercial and residential landscapes, playgrounds, sports athletic fields, municipalities, golf putting greens and pet areas. Global Syn-Turf, Inc. provides innovative, environmentally friendly synthetic turf systems which require little maintenance, no water, pesticides, or fertilizers through multiple company-owned distribution centers across the United States. The state-of-the-art artificial grass offers realism, drainage, performance, safety, and durability. Global Syn-Turf is the exclusive artificial grass partner of San Francisco 49ers.