Leading Artificial Grass Manufacturer
in the United States
Ottis "O.J." Anderson, Super Bowl XXV MVP
Artificial Grass Engineered to Perform
Global Syn-Turf is the leading artificial grass manufacturer and distributor in the United States with warehouse locations in major metropolitan areas across the country. Our warehouses in Northern and Southern California, Florida, Texas, Arizona, and Nevada, among others, proudly fulfill all our client's needs quickly and efficiently. Global Syn-Turf offers same-day shipping on all orders and strives to maintain partnerships built on trust and excellent customer service. Choose from the largest collection of artificial grass in the country. We offer synthetic turf for any application; from landscape lawns, golf putting greens, playgrounds, sports, stadiums, pet areas to decks, patios, and rooftops. Whether you are a homeowner, a large home improvement store, a landscape company or a local installer you can always find the best product to fit your vision and budget.
---
Choose the Type of Your Project
Global Syn-Turf offers a full range of turf products for any application, project or size you can envision. Residential or commercial landscape lawns, public parks, playgrounds, golf practice putting greens, backyard turf for dogs, turf mats and rugs for roofs, patio, and decks are just a few examples of where and how we can provide exactly what you need.
Choose Your Infill
Infill is the second important decision you make when installing artificial grass outdoor. Take into consideration the average summer temperatures, air humidity, and your specific application. Infill adds stability to the synthetic turf system, protects backing and expands the lifespan of your investment.
based on 1019 customer reviews
---
2021-06-13T20:26:05+00:00
I have been contractor for Global Syn Turf for about eight years. They certified me and trained me as a contractor when I was just getting started in the business. This is been my career ever since. I owe so much to Global Syn Turf and I've gotten to know all of their staff over the years and they are really a top-notch company. recently they had a price increase on their artificial turf products due to a shipping surcharge. I called Global Syn Turf management and ask them to give me more details about the price increase. They told me it was a temporary price increase because of a shipping surcharge because of supply and demand and that it would eventually go down. They recommended I pass this cost along to the consumer which I did and to be honest I've had no complaints for my customers whatsoever. It seems like we're in a bit of an inflationary time right now. If you were a do it yourself consumer or a contractor who would appreciate getting trained and certified to install artificial turf y you should reach out to Global Syn Turf today.
9 customers found this helpful
---
2021-06-12T00:15:38+00:00
I want to thank my Sales Rep Clint for helping with my order last week at Global Syn Turf. I went to the warehouse to pickup my turf and my credit card did not go through. So I called Clint and he called a manager and they made an exception and got the turf cut and loaded on my truck. There aren't many companies that can turn on a dime and make things happen like that. Global Syn Turf makes some of the best artificial turf you will ever see on the market. Clint and Global Syn Turf you are the best. Have a great weekend...
6 customers found this helpful
---
2021-06-11T16:47:42+00:00
First impression of GST was that they have A LOT of turf to choose from. Very overwhelming in the beginning but it's really good if you are very specific in what you are looking for since they have a grass for pretty much everything ( sometimes even 2 or 3 for any given project ). Samples are definitely your best friend when it comes to choosing the right turfs and I would even recommend trying out the ivy while you're at it. One of the sales reps gave a sample of the ivy and I was blown away even though I had no intention of getting into ivy in the first place. The quality is unlike anything I've ever seen. Super lush and thick while also looking very realistic.
4 customers found this helpful
---
Dry & Hot Climate
Choose infill for dry and hot climate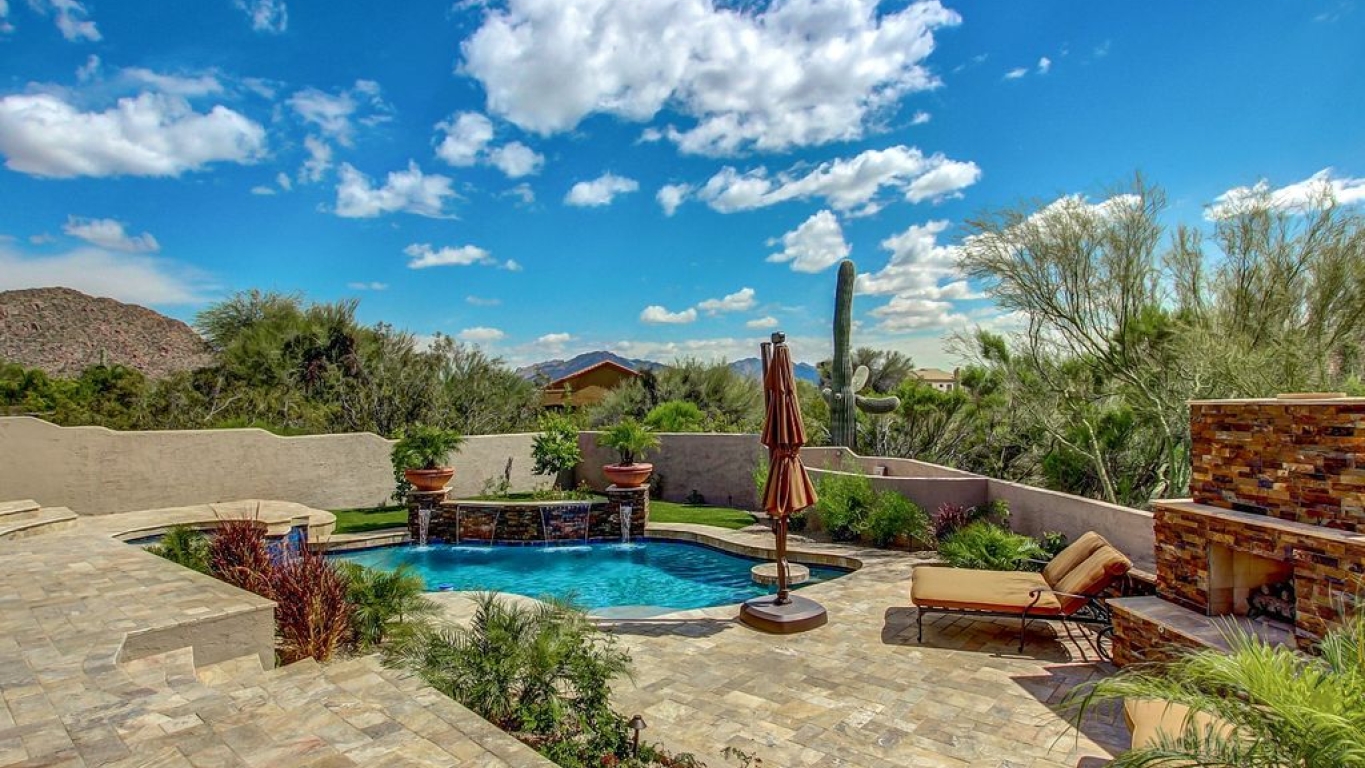 Swimming Pool dry climate cactus blue sky
1024
768
I Have Pets
Choose ideal infill for pet areas.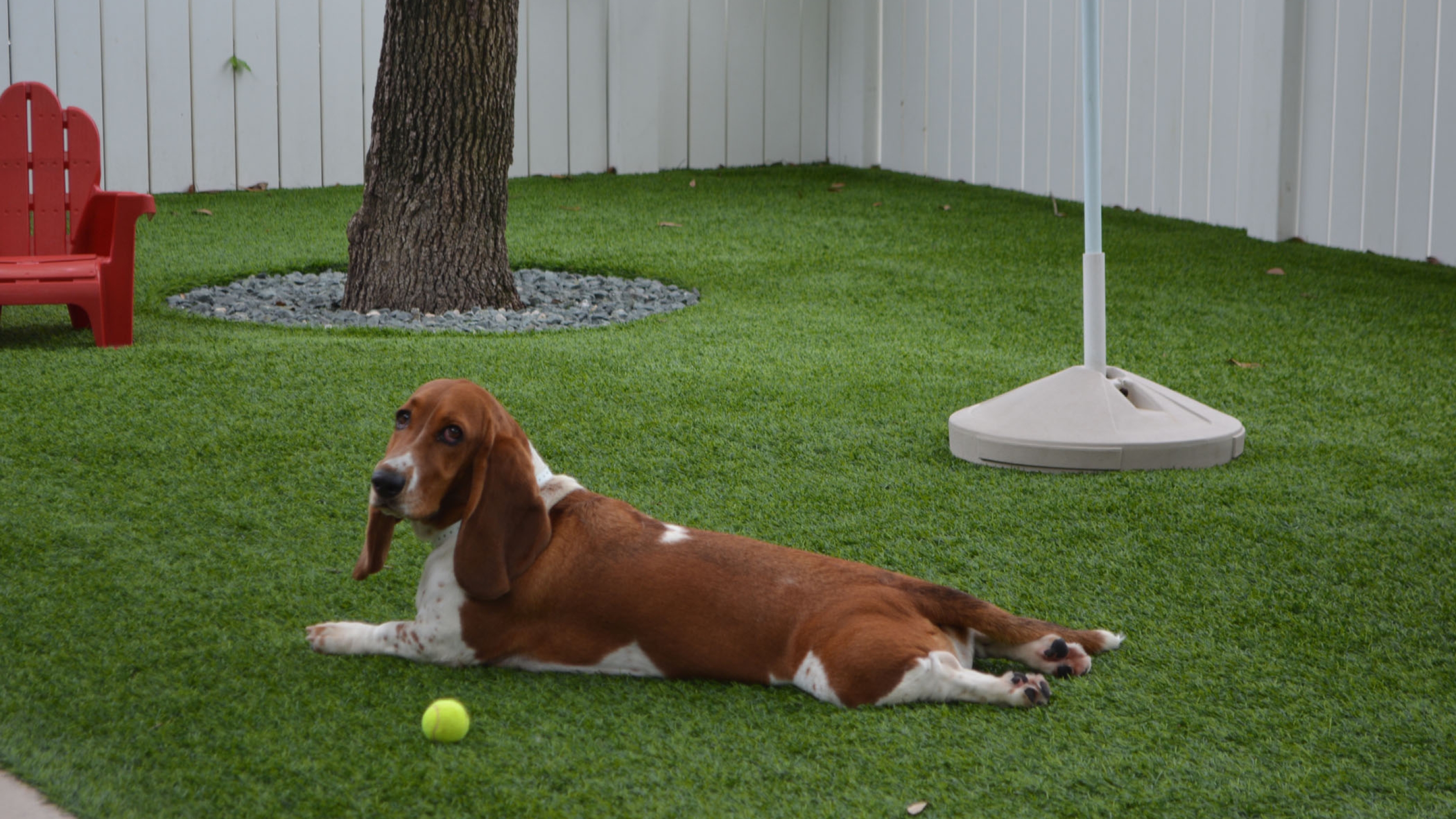 Dog Pound Artificial Grass for Dogs North Highlands, California
2100
1576
Organic & Safe
Infill recommendations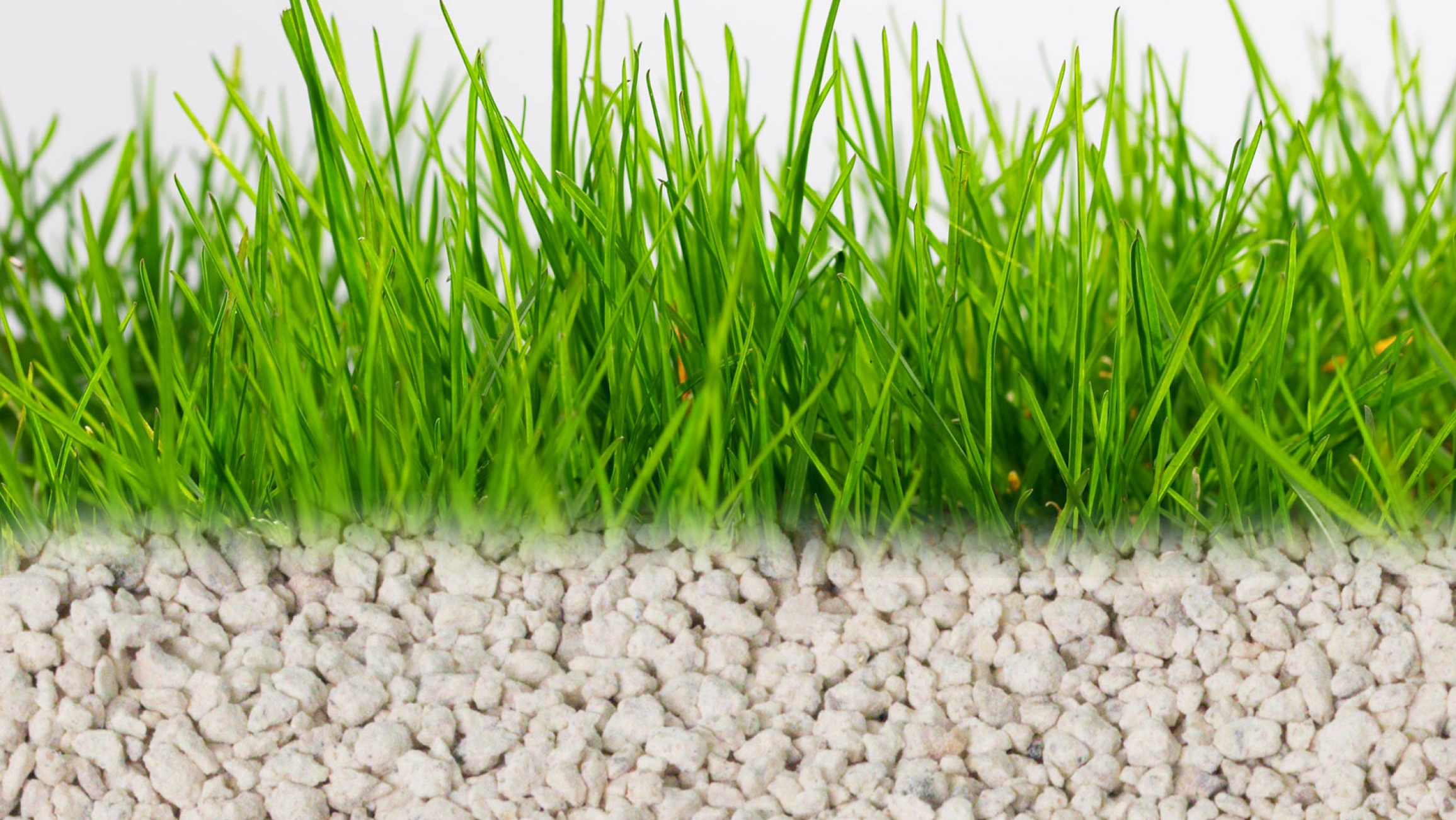 Artificial Grass Infill
1680
1300
Calculate Your Costs
Use our online tools and calculators to estimate the total costs of your project.
---
What's Great About Global Syn-Turf?
Get Inspired
Browse landscapes, gardens, playgrounds, golf putting greens, patios, rooftops, and decks. Find ideas and inspiration to add to your own home.
Expert Advice
Let's talk artificial grass. Q&A with professional installers.
---
2021-06-13T19:18:05+00:00
It is more of usage and exposures to the sunlight instead purpose of artificial grass that determine its lifespan. So it is safe to say that the longer the sun exposures and usage/traffic, the shorter of the lifespan of the artificial grass. For any further questions, please feel free to call us at 877 796 8873 or email us at [email protected], thank you.
Jun 13 - Discussions
---
2021-06-12T19:25:53+00:00
Jun 12 - Discussions
---
2021-06-12T03:46:17+00:00
All our artificial turf blade shapes are engineered to be durable and resilient which are all great for pets. For samples of our turf products or find a local distributor/dealer, please fill out this online form: https://www.globalsynturf.com/free-quote, or give us a call at 877 796 8873 or email us at [email protected], thank you.
Jun 11 - Discussions
Installation & Maintenance Guides
Research tips, installation, and maintenance guides to make your project look professional.
---
child pink girl American flags runs artificial grass
1920
1276
The Future is Green
Do you prefer real grass or fake grass? It's nature vs. nurture debate of lawn excellence. Do you side with groomed turf grass experts on chemicals, or do you want to do more to fulfill the obligations as a responsible steward of the land?
Swimming pool backyard synthetic artificial grass turf
4608
3456
Tips to Keep Your Synthetic Lawn Looking Good
"A beautiful landscape does not happen by itself." A synthetic lawn doesn't require maintenance, but there are a few things you can do to keep it in prime condition. Artificial grass is stain-resistant, but what you do with stubborn stains and burns? How to remove chewing gum, snow, and ice from the grass? What if you have pets?
Man women holding rolls of artificial grass
2400
1600
The Six Steps to Selecting The Best Artificial Grass
Time and again, homeowners are warned about the perils of cheap artificial grass - the often-repeated justification for a pricey turf is that synthetic lawn is an investment – and don't we want to invest in the very best? Synthetic turf sold at different price points, but how do you know if you'll get what you pay for?
Largest Turf Inventory in the United States
When it comes to artificial grass, the size of the inventory available at your local manufacturer's facility is our top priority. Global Syn-Turf's supply chain is national, with meticulously controlled logistics and distribution that is able to securely withstand external or internal disruptions, ensuring you get your order on time. Our goal is to allow our regional turf distributors and contractors to maintain high volume output while still providing impeccable consumer services tailored to your needs.
Nearest Artificial Grass Installers
Our Global Syn-Turf experienced installers have a contractor's license with them at all times, providing general liability insurance as required where they conduct business. Additionally, they also successfully meet the requirements needed to obtain the Global Syn-Turf designation, making them worthy of your trust.
Pet-Friendly Solution
Most pets facilities today install Global Syn-Turf synthetic grass as an indoor and outdoor healthy and easy-to-maintain alternative pets, and dogs love. Durable resilient under heavy use, our turf products are proven to eliminate the stress associated with upkeeping pet's environments. Natural grass responds to dogs' activities with brown spots & bare patches. Quick easy fixed promised by lawn chemicals is not an option if you want your furry friends to avoid health issues. There are also rainy days when cleaning the muddy prints and trails of dirt on your hardwood floors or carpet becomes annoying. Installing synthetic lawns in the yard is the key to keeping your yard and home in good shape regardless of weather. No surprise, professional facilities for dogs and pets today prefer fake grass to traditional grass, sand, and gravel. You can use Global Syn-Turf products cut to your custom size to create indoor runners and mats that allow for walking and ensure cleanliness. Global Syn-Turf outdoor pets systems offer superior drainage, absorption, softness, and durability.
Flo-Rite-Tru Technology
Proper drainage will ensure that the synthetic grass stays clean and dry, no matter how often your pets use it.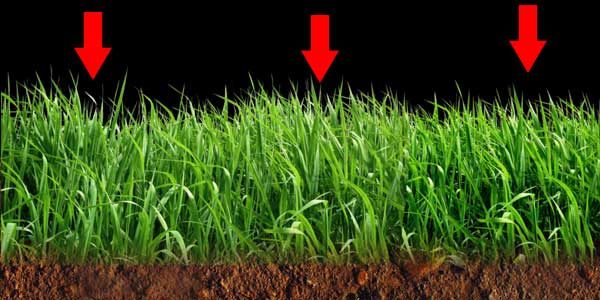 Artificial grass drainage technology
600
300
Biggest Selection of Synthetic Grass
Artificial turf is our specialty. We manufacture the best-rated turf products in the United States. Our expansive catalog includes the finest selection of landscape grass, putting greens, agility training turf, indoor and outdoor decks and patio mats and rugs of custom sizes! Choose from more than 75 grass products offered by Global Syn-Turf to turn your lawn or golf course into always green no-maintenance safe field made from the highest quality latest generation fiber that fits any shape and budget.
Innovative Water-Efficient Products
Global Syn-Turf makes it east to find and install water-efficient lawns and putting greens that can help your wallet and the environment. GST-labeled products are back by independent, third-party testing and certification, and meet EPA's specifications for water efficiency and performance. When you install synthetic lawn on your property, you can expect exceptional performance backed by 15-year's manufacturer's warranty with twenty years life-span expectancy, significant savings on your water bills, and assurance that you are saving water for future generations.
No Maintenance, Chemicals-Free True Green Lawn
Global Syn-Turf synthetic lawns require zero maintenance. Once installed, artificial grass needs no water, trimming, edging, or mowing to stay healthy for years no matter climate or weather conditions. Our lawns do not fade under the sun, and not affected by winds, floods, snow or heavy traffic. You can enjoy the outdoors and relax knowing your lawn is safe for family, children, and pets. There is no need for dangerous fertilizers, pesticides, and herbicides to keep your landscape green and free of pests, and insects infestations. Before your resort in unhealthy lawn care solutions, consider Global Syn-Turf your safe and pollution-free standard of the modern landscape. There is no crabgrass, dandelion, bare patches, mildew, brown grass, or chemical contamination runoff when you decide to Go Green with Global Syn-Turf.
No-More Checklist
No watering
No mowing
No chemicals
No seeding
No air pollution
No allergies
No wet grass
No pet urine spots
No more worries about "getting your grass to grow."
No neighbor lawn envy... (at least for you!)
No bugs or bees
No moles or gophers
No lawn mowers that won't start
No lawn mower maintenance
No lawn mower storage
No gasoline sitting around.. or worse, not around when you need it!
No more unnecessary noise
No disappointment
Stable in Any Climate
Synthetic turf surfaces don't change their shape or color no matter how hot or cold the temperature gets. Global Syn-Turf's systems endure any weather conditions, It lasts through drastic temperature changes and sustains its perfect natural look through cold, snowy winters and hot summer months as its natural counterpart no matter you live in an urban heat island of New York City, hot Nevada desert, or humid subtropical Florida.
Tested & Certified
All Global Syn-Turf's artificial grass products are eco-friendly and 100% lead-free. They have been tested by independent laboratories. We have performed vigorous UV, wear and tear tests on our products to meet the highest standards of the synthetic turf industry.
Heat Control: KoolMax technology
Scientifically proven, Global Syn-Turf's KoolMax technology prevents turf from overheating keeping a surface 15% cooler by reflecting sunlight and thus reducing heat build-up.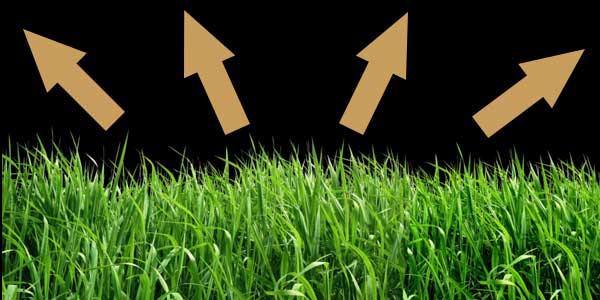 Heat control hot temperatures artificial grass CoolMax
600
300
Look & Feel of Natural Grass
Compare us with our competitors, we're confident that our artificial grass can pass the test. We provide high-grade synthetic grass that will make your neighbor think you've got a fresh-mowed lawn all year long. Global Syn-Turf synthetic turf looks just like the real thing and is durable without needing special care. Vibrant green, lime green, field green, emerald, and olive color combinations can surround your home with intricated curly fibers made with brown and green thatching, adding an authentic field look to any landscape.
Unique Blades Designs
The engineering and design of synthetic grass are continually improving. Global Syn-Turf has become the United States largest turf manufacturer through the combination of innovative research and technology, premium equipment, solutions and expert staff. The prime objective of refining the yarn extrusion process is to increase durability, resiliency, and light reflective qualities. We've perfected this method and have created a long-lasting, realistically looking, safe turf with excellent drainage & all-weather proof longevity.
Unmatched Warranty Coverage
Global Syn-Turf offers the most advanced products covered by the best in the industry 15-year warranty on all synthetic turf products. We are committed to manufacturing only the very best in top-quality products that will last for more than twenty years of regular use. Latest fiber technology, top-grade materials, unique installation systems offer revolutionary green surfaces for commercial & residential landscape applications that are guaranteed to last!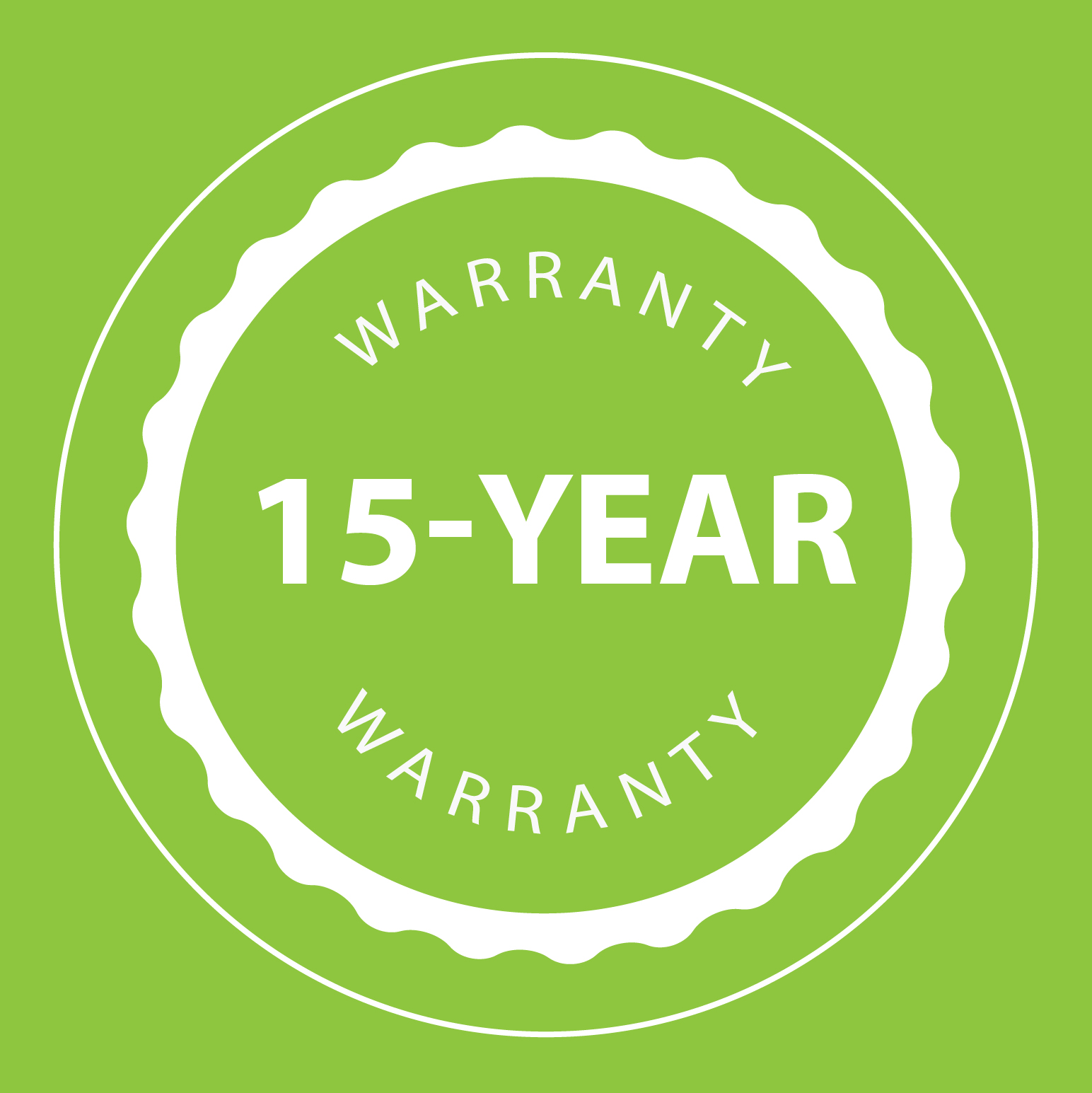 15-Year Warranty
1544
1545
Installation Options
Installing artificial grass, whether it's your lawn, dog area or backyard golf putting green, can save you a lot of money and time. It is an attractive feature and offers many appealing options and combinations to create luxurious outdoor living space. It may take some planning and consideration to meet your landscaping goals.
You may decide to upgrade your patio or a swimming pool area, turn your natural lawn into drought-tolerant, water-saving recreation spot, add backyard putting green, or exercise training space. Synthetic turf can be a focal point of your landscape or a lovely, maintenance-free addition to existing elements of your hardscape. It helps to naturalize the area, including curves and shapes in a way that all parts of your space transition gracefully into the rest of the landscape.
You can have a beautiful backyard comprised of synthetic turf, hardscape, shrubs, trees, and flowers. Turf can be used in shady areas, along walkways and fences, or under stairways where natural grass or flowers cannot survive. The idea is to find two or three materials that are visually creative and compliment your home's interior and exterior.
Like most hardscape elements, synthetic turf requires appropriate site preparation. For example, compacting the base and leveling it to the proper depth for the freeze line in Northern states is important, or your project will be breaking up five years out. So to keep things worry-free, use our Global Syn-Turf Installation Guide to keep your artificial grass lively and green for years to come.
---
Global Syn-Turf Partnership Program
Becoming our partner connects you and your company to not just a highly respected leading brand, but also a family. A family that qualifies you to receive benefits designed to help grow your business. Whether you are a landscaping company, contractor, architect, or a motivated DIY expert interested in using Global Syn-Turf products for a project, or you simply want to know more about us, and our products, we believe in having open lines of communications with all Global Syn-Turf partners. Contact us today for all technical and general questions.