Installation Guides
Artificial Grass Installation Guides
When it comes to installing artificial grass in your yard, some people may think opting for a do-it-yourself installation is a great way to save money. For most home-improvement projects, labor is the most expensive breakdown and can easily outstrip the cost of materials. With synthetic turf, you can avoid the labor cost by doing an installation on your own. But it doesn't necessarily mean you should. Preparing a subbase can make or break your installation; for large yards and sloppy landscapes, you may want to leave a subbase to skilled professionals. But there are some jobs, like turf infill, trimming, brooming, that you can almost certainly handle yourself, even with no experience at all. See the list of artificial grass installation instructions, tips, and tricks for different types of turf and its applications.
Sophisticated Backyard Landscape Design
3000
2250
Artificial Grass Installation Guide
Ready to install artificial grass? If you want your lawn to look professional, have proper drainage, and last you for the next twenty-five years, our installation guide can easily show you how to prepare the subbase, trim and fasten the turf, add an infill, avoid wrinkling, and make sure your surface is clean and ready to go. Synthetic turf is easy to install, and with a few tips and tricks from professional installers, you can achieve the best results. Benefits: the list of installation tools, materials, and accessories, do-it-yourself videos, and more.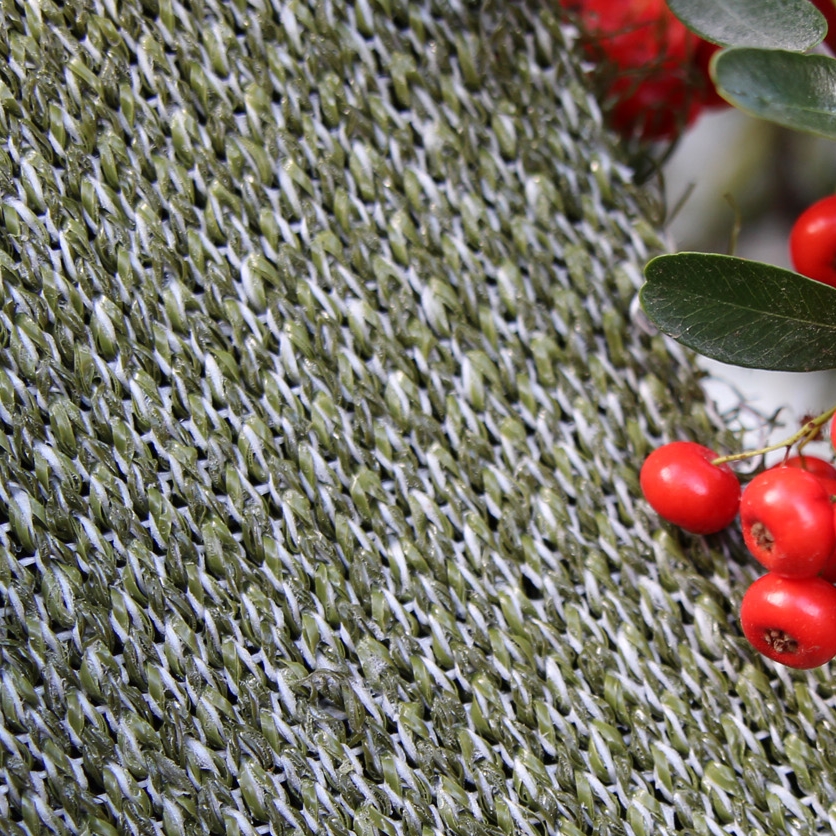 Synthetic Grass For Dogs
1400
836
Artificial Grass with Woven Fabric Backing Installation Guide
Most turf products have a double backing system made of latex or urethane, but some consist only of woven fabric backing or geotextile. This type of backing adds enhanced elasticity and drainage, weighs significantly less than heavy perforated urethane, however, it's not as popular as heavy-duty backings and can be more challenging to install.
---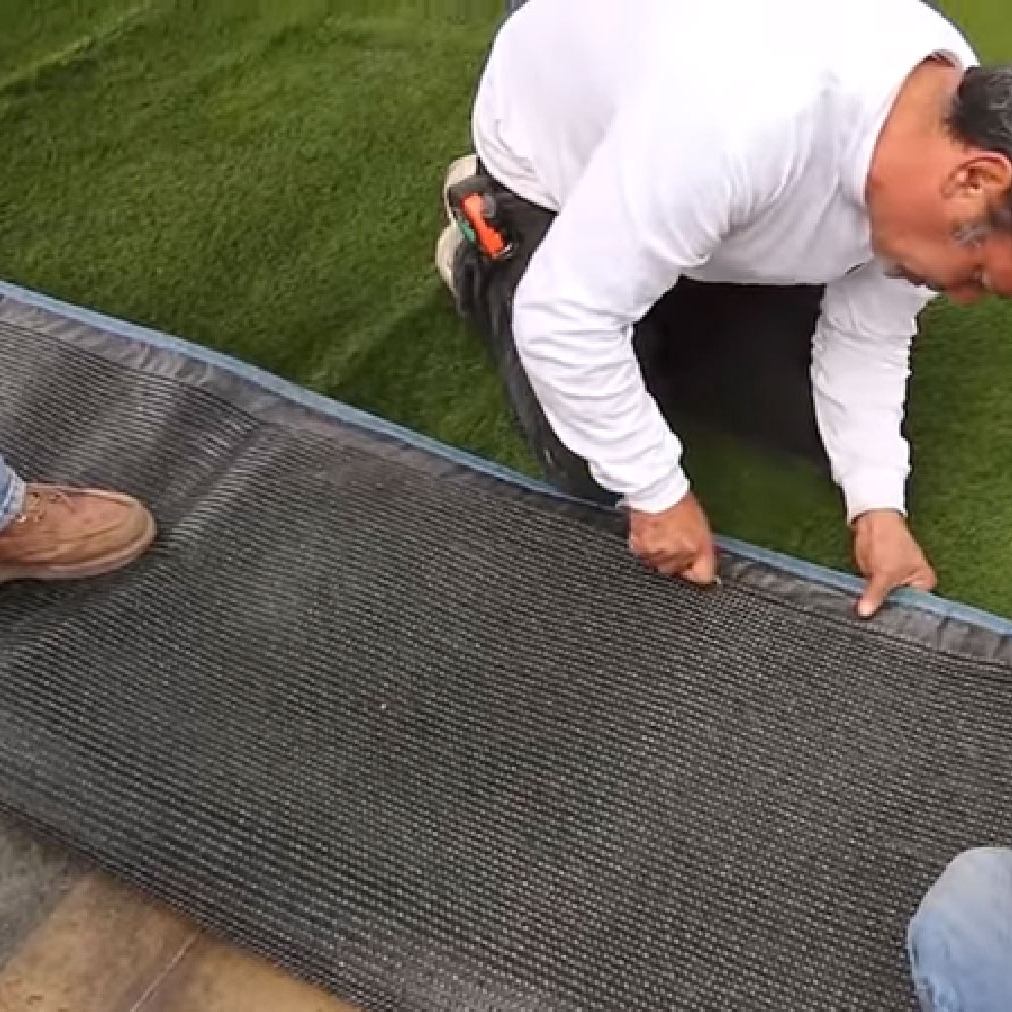 Artificial Grass cutting utility nife
1472
1012
Instalacion del Cesped Sintetico
A beautiful synthetic lawn starts with a professional installation. You can also choose to do it yourself and save money. Follow our artificial grass installation guide for the Spanish-speaking community and get your tools ready! You do have the option to purchase larger equipment for the job, but it's cheaper to rent it at home-improvement stores like Lowes or Home Depot. Our experts will show how to install synthetic turf using easy-to-follow, step-by-step instructions. If you need any help, call us today - we speak Spanish.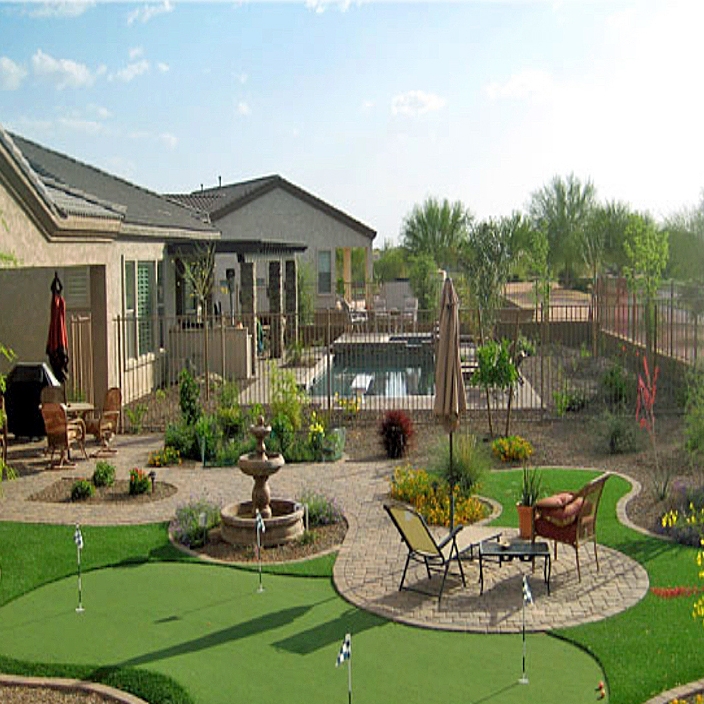 Synthetic Grass Installation In Phoenix, Arizona
939
704
Putting Green Installation
It always feels good to roll on your own. But it's nearly impossible to grow a putting green in your back yard. Which is why most homeowners seeking to pack more golf into their lives, go with synthetic putting greens. The occasional pass with a leaf blower is all you need to keep your private putting green perfect.
---
Find Artificial Grass in Your City
Chicago
Tacoma
Fairbanks
New Orleans
Allentown
South Boston
Great Falls
Albuquerque
Bismarck
Jersey City
Anchorage
Jacksonville
Davenport
St. Louis
Lewiston
Bangor
Salt Lake City
Henderson
Dover
Warren
Providence
Tulsa
Rapid City
Norfolk
Brooklyn
Cranston
Enchanted Hills
Baton Rouge
Las Cruces
New Haven
---
Global Syn-Turf, Inc. is a leading manufacturer and wholesaler of high-quality artificial grass in the United States and Canada. The company offers an extensive selection of products for commercial and residential landscapes, playgrounds, sports athletic fields, municipalities, golf putting greens and pet areas. Global Syn-Turf, Inc. provides innovative, environmentally friendly synthetic turf systems which require little maintenance, no water, pesticides, or fertilizers through multiple company-owned distribution centers across the United States. The state-of-the-art artificial grass offers realism, drainage, performance, safety, and durability. Global Syn-Turf is the exclusive artificial grass partner of San Francisco 49ers.