Cool Blue Hollow Olive is a professional-grade artificial grass that features olive and field green blades with brown and green thatching that looks realistic and feels soft underfoot. Unique Hollow Blade fiber technology helps to keep down the surface temperature by keeping the moisture inside blades. Transform your yard into pristine, always green space while sustaining the environment and lowering your expenses.
Eco-Friendly Luxurious Lawn
Whether you like to keep your private property peaceful and serene or to hold backyard events and parties, Cool Blue Hollow Olive is a gorgeous alternative to a regular high-maintenance turf. A truly soft, lush feel of Cool Blue Hollow Olive combined with durability and perfect drainage, make this synthetic grass a triple treat. This 100% Lead-Free product is safe for children and pets. It holds numerous benefits to the environment such as water conservations and chemical-free maintenance. When it comes to carbon footprint, there's simply no comparison between natural grass and artificial grass from Global Syn-Turf. As a proud member of the U.S. Green Building Council, we promote products that give people better, brighter, healthier spaces to live, work, and play.
Grass That Stays Cool
Cool Blue Hollow Olive blades are designed to keep your lawn cool during hot sunny days. The unique shape of synthetic fibers scatters light and radiation, greatly reducing flare. The sun's heat hitting the turf is eliminated through the transpirational cooling process. Each hollow blade acts as an evaporating cooler by retaining moisture inside stems.
Easy Maintenance
If maintaining a vibrant garden and lush lawn requires effort, time, and money, then here's some excellent news: you don't need to spend money to keep your yard look meticulously groomed. Artificial grass offers a great way to cut back on energy and resources. If you've always dreamed of having a great looking lawn, Cool Blue Hollow Olive is the solution. It's your ticket to a beautiful, vibrant greenness without any effort.
Reduce Your Carbon Footprint
Cool Blue Hollow Olive reduces the carbon footprint in three ways:
No wasted water.
No more toxic chemical treatments, weedkillers, and fertilizers.
No more carbon emissions from constant mowing and trimming.
Safe for Children and Pets
Cool Blue Hollow Olive is 100% Lead-Free and safe for children and pets to play one. It's a perfect solution for private and public playgrounds, schools and kindergartens, households with multiple pets, animal hotels, and vet clinics.
Durability: Professional Grade
Cool Blue Hollow will last you decades, and we stand behind our word offering a 15-year manufacturer warranty on all our artificial grass products. Durability is the prime difference between a quality of professional-grade vs. low-to-average-end artificial turf. Cool Blue Hollow is carefully constructed so that it can withstand repeated medium-heavy foot traffic without losing integrity. The Global Syn-Turf's turf backing doesn't only accelerate the speed of drainage; it also significantly extends the lifetime of the artificial grass. For residential applications, it means your always green lawn will stand for more than 20 years without signs of wear.
Dogs Love It
Dogs love to play outdoors on the lawn, but they also like to keep a company. With lush and luxurious artificial grass, kids and grownups can run and roll, enjoying life with their furry friends. The smooth, non-slippery, perfectly leveled surface of turf is safe and comfortable underfoot and under-paw; no mud, no mess, no brown, bare spots.
Easy to Clean
Cool Blue Hollow artificial grass is amazingly easy to clean. With a perfect drainage system, you don't need to worry about messy liquids or pet wastes. Just clean up debris as it happens. You can brush fibers once in a while to keep it upright and improve the visual appearance.
Endless Applications
Cool Blue Hollow can be used in a variety of applications: for commercial and residential properties, playgrounds, hotels, beach-front properties, around swimming pools, in kindergartens, and apartment complexes. There is no better turf for dog parks, boarding facilities, and any place that has doggy visitors regularly.
Customer Reviews
5 stars based on 11 customer reviews
---
2020-12-03T02:26:36+00:00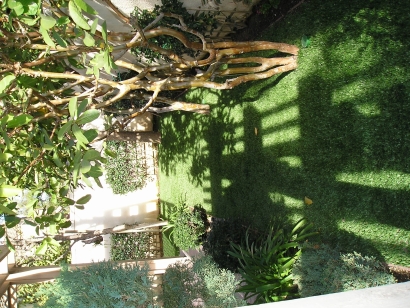 1 like
---
2020-11-14T03:36:55+00:00
How can you not enjoy this!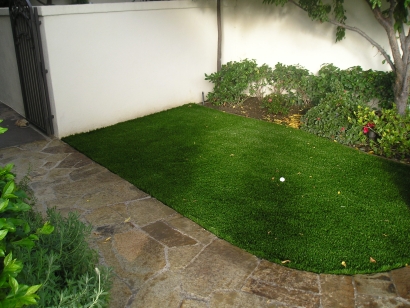 ---
2020-10-31T03:24:12+00:00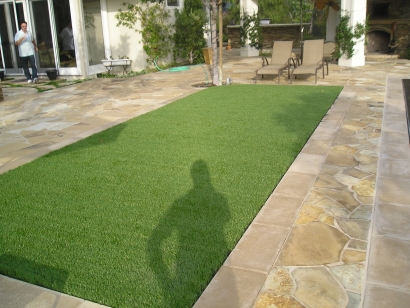 ---
2020-10-09T00:42:57+00:00
Just looks better all around than dead grass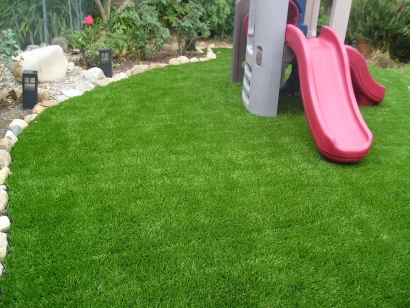 ---
2020-08-13T00:57:15+00:00
I had a small patch of dirt on my side yard so I figured I replace it with turf. Didn't really care for pricing, just wanted something that looked good and the cool blue worked out fine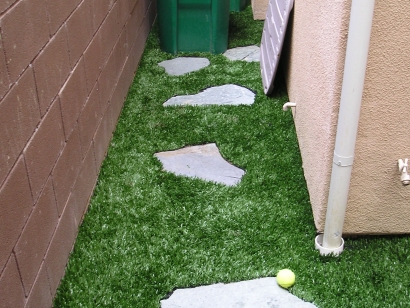 ---
2020-07-18T02:06:08+00:00
Yep, nice and green, just the way I wanted it.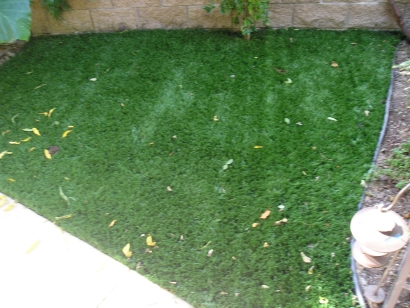 ---
2020-07-03T01:17:12+00:00
This turf actually looks very realistic and was perfect for the commercial project I was working on
---
2020-06-30T00:26:51+00:00
Had it installed on two sides of the walkway. I picked this color because it looks good in the sun and feels nice to walk on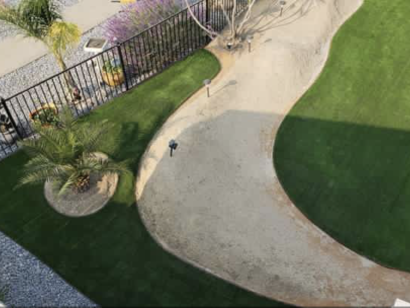 ---
2020-06-13T00:53:09+00:00
Just had this installed for a show area and it looks great. Installation was flawless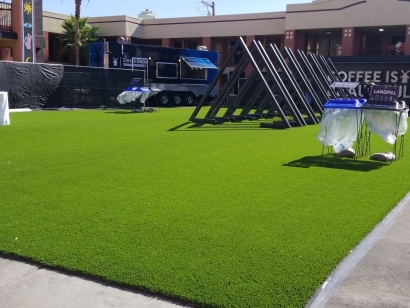 ---
2020-06-06T00:11:16+00:00
I honestly think its even better than real grass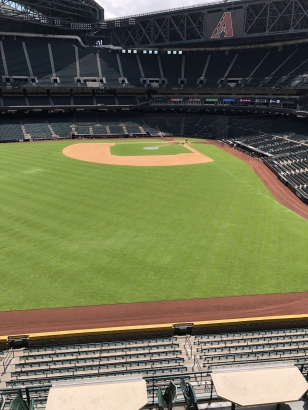 ---
2020-06-03T03:44:32+00:00
The build of this turf is great. Super high quality, pleased with my choice
---