Making a sleek league pattern on your synthetic lawn is easy; with some patience and equipment. Those beautiful stripes make your lawn look like a masterpiece; clean and professional. It's not different shades of greens. Stripes are all about direction. The striping effect is achieved by bending the turf blades in different directions.
Tools You Need
Power brush, or stiff push brush.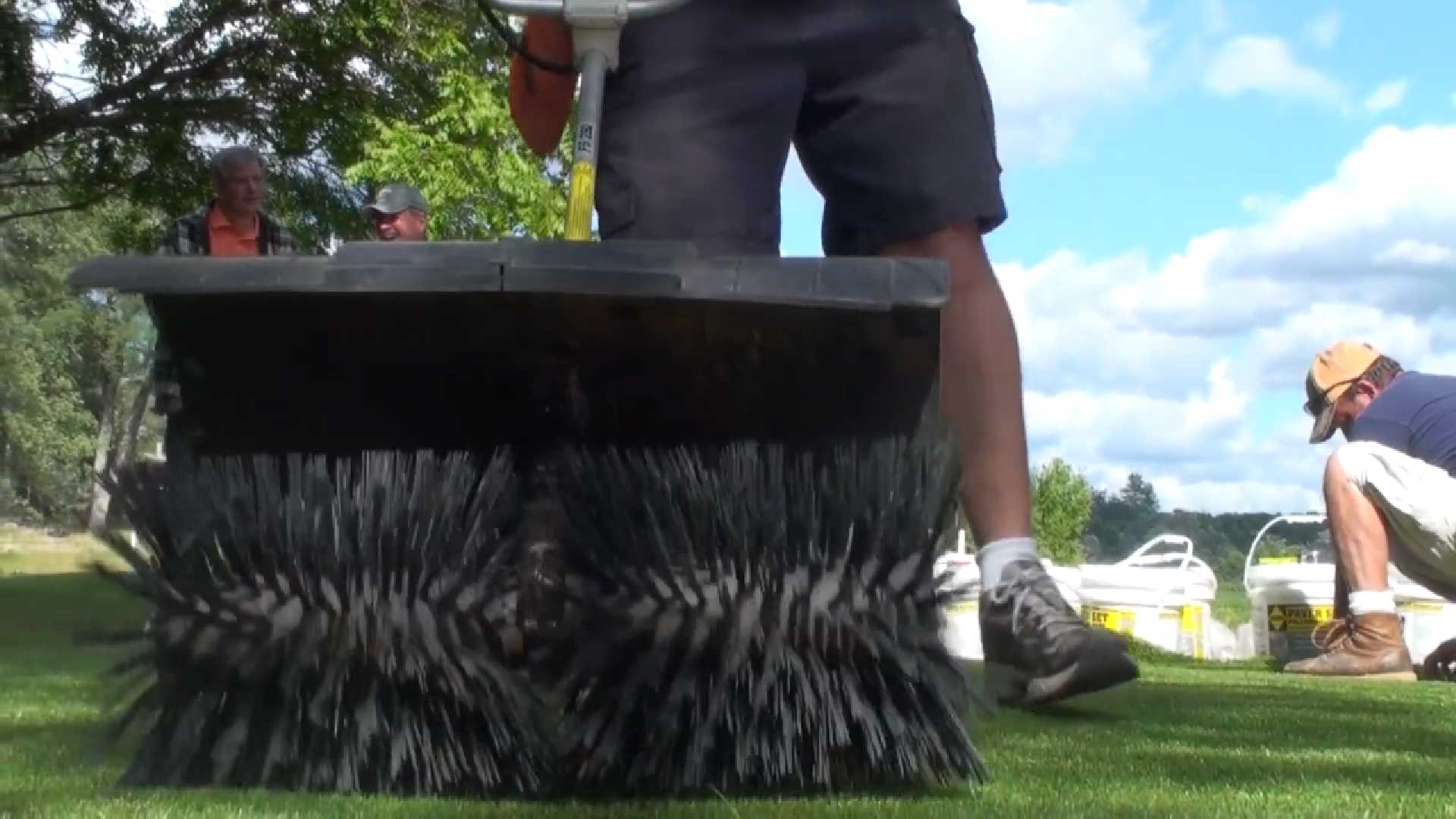 Power Broom Synthetic Grass
1920
1080
Power Broom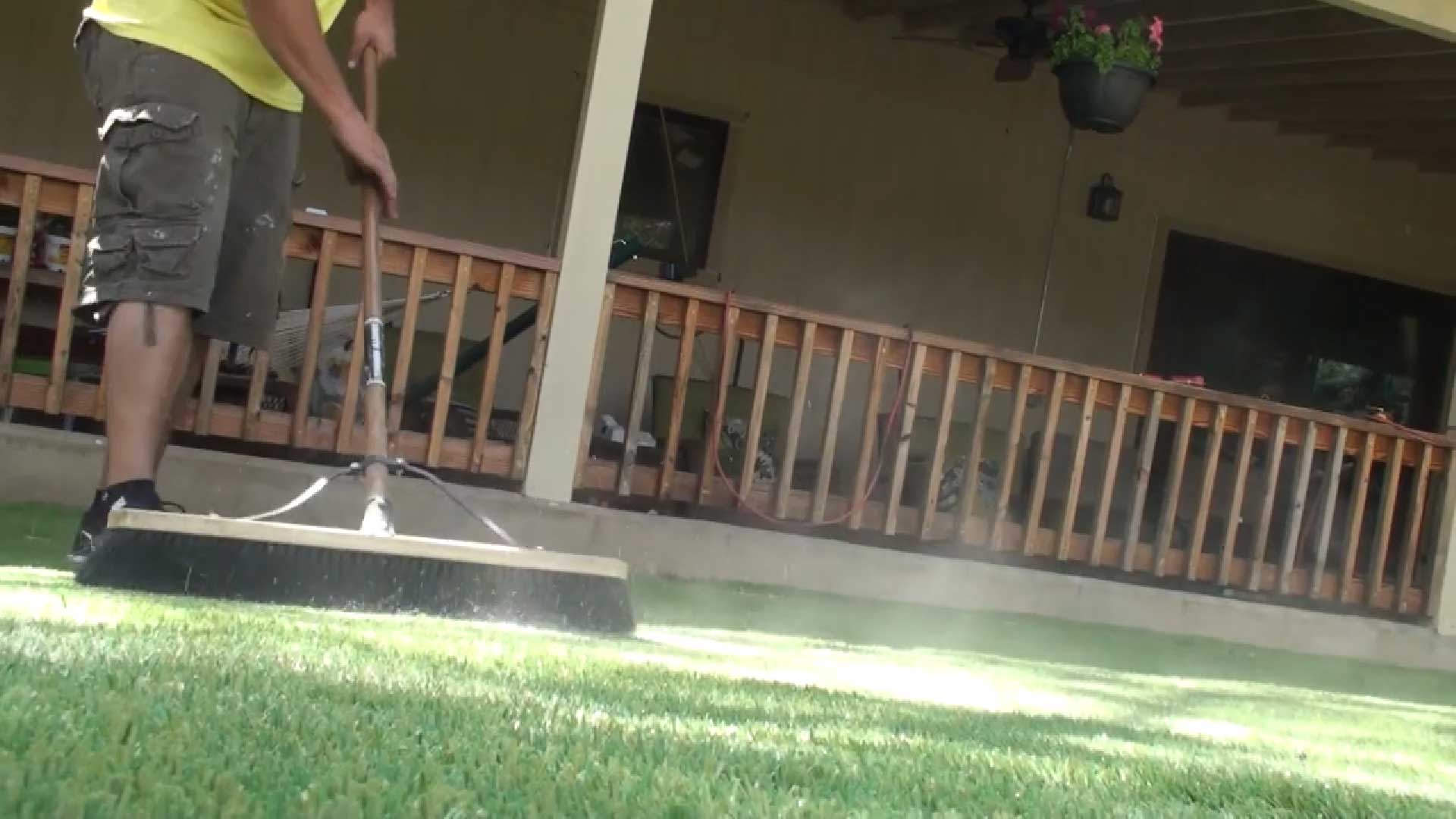 Hand Push Brush synthetic lawn
1920
1080
Hand Push Brush Broom
How Striping Works
The direction the turf is bent determines the lighter and darker color of stripes. When the blades are bent away from you, the grass appears lighter; when it's bent towards you, it looks darker. The final look depends on the direction you look at the lawn; the effect reverses as you move across the area.
Best Turf For the Intense Striping Effect
Turf blades and pile height play an important roll in striping. Synthetic turf with taller blades (pile height of 1.5" or taller) provides a better stripe pattern. Short blades lessen the stripe; it doesn't bend much and reflects less light.
Flat and diamond blades are easier to bent. Engineered blades (Double-W, S Blade, W Blades are typically more difficult to stripes because they are more rigid and resilient.
Before You Stripe
Before you start, pick a pattern. The possibilities are endless, but the most common patterns are stripes, diamonds, and checkerboards. It may help to sketch a final look of your lawn pattern.
Watch Where You Power Brush
Unless you are intentionally creating wavy stripes, stay in a straight line. Start by going parallel to a straight sidewalk, driveway or a patio line. Keep moving straight, keep an eye on at least 10 feet in front of you. When you come to the end of a row, lift the power brush, then walk in the opposite direction to your previous pass.
Don't rush; spend some time moving across the field. More time you spend brushing, the sleeker the lines will look.
If you are creating a checkerboard, power brush the area in one direction and then go 90 degrees across.
You can repeat these steps to intensify your stripes and create a more dramatic effect.
How Often Should You Stripe Your Lawn
Artificial grass is resilient. No matter how you bent the blades, it will eventually return to a vertical position. When the striping effect starts fading, you need to re-brush the lawn to get the stripes back.
Synthetic Lawn Stripes
With natural grass, you need a reel mower or a striping kit attached to your rotary mower. In a drought, grass turns brown, and it's not an option to mow the dead grass, striping or not.
With synthetic lawn, you can experiment with the striping patterns any time. Artificial grass doesn't need watering or special lawn care treatment to stay green; it doesn't fade over time. You don't need a mower with professional performance and unrivaled precision to create ballpark stripes. You can have the checkerboards, diamonds, spirals, stars, or any shape and design without fancy equipment.