Rival to our best selling products, a multi-colored M Blade-80 with a double layer of thatching offers a rich and vibrant look, durability, and over-heating protection. This stunning artificial turf is a leading contender for luxury and value; it incorporates M-Blade technology for the perfect imitation of natural grass.
Outstanding performance and value are what make M Blade-80 the top choice for residential and commercial applications. A 103-ounce powerhouse at 1 3/4 tall features delustered and UV stabilized field green and lime green grass blades, plus a thick turf brown and green thatch for natural look and feel of real grass at an affordable price point.
High Resilience
M Blade fiber technology helps blades to remain in the elastic region of the stress-strain curve. It bounces back from the applied pressure and returns to its original shape. Elastic and lightweight M Blade fibers capable of handling high traffic and heavy loads without cracking or permanently deforming.
Durability & Toughness
Made of high-quality thermostatic polypropylene, Premium M Blade-80 grass blades can sustain heavy traffic without losing integrity. Premium M Blade-80 stands up for playing and roughhousing daily and for professional sports. It is designed for rough settings and will fare much better than natural grass when it comes to running, walking, kids and pets playing, sports teams competing and even having cars parked on it.
Durability and resilience are the key factors in turf longevity. You can expect Premium M Blade-80 to have a lifespan of 20 years or longer without losing its vibrance and shape. Keep in mind that artificial grass can be repaired. You can replace damaged sections without a need to replace your entire lawn.
Heat-Resistant
M Blade-80 blades are made of a high-quality thermostatic polymer PP and shaped in a way that helps dissipate sunlight in different directions. Along with UV-protected coating and specialty infills, it doesn't retain heat as much as lower quality flat-shaped grass blades and keep the surface cooler under direct rays of the sun.
Vibrancy & Color Stability
The manufacturing process of Premium M Blade-80 gives the fibers outstanding color stability and ensures resistance to fading. It's also highly resistant to solvents and chemicals. Most spills can simply be rinsed away with water.
Safe & Environmentally-Friendly
Premium M Blade-80 is 100% Lead-Free, non-toxic, and safe for children and pets. Besides the range of environmental benefits likes water conservation, carbon emission, and chemicals reduction, it's 100% recyclable. Natural lawns are over-watered, fertilized, and tossed with pesticides. Artificial grass won't contaminate local water resources with chemicals run-off. It helps to sustain water, especially in dry areas where water is a huge commodity. It doesn't pollute the air with harmful gas emissions from lawnmowers.
Customer Reviews
5 stars based on 12 customer reviews
---
2023-03-10T20:50:27+00:00
Looks awesome, feels great under feet.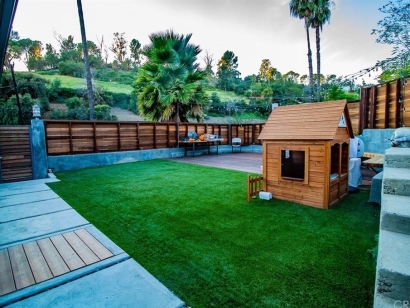 2 likes
---
2021-07-03T00:08:58+00:00
1 like
---
2021-05-20T00:01:15+00:00
The drainage on this turf is great. I can rinse it with the hose with no puddles at all
---
2021-03-02T02:28:52+00:00
The look on their faces says it all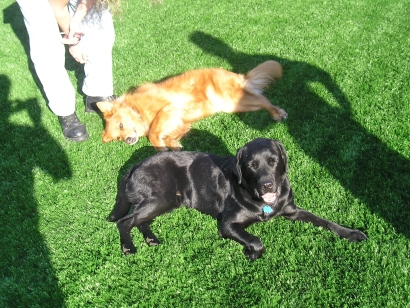 ---
2020-11-11T02:37:54+00:00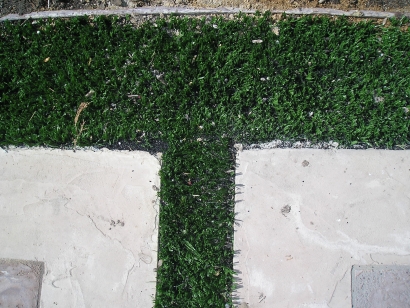 ---
2020-11-04T02:56:36+00:00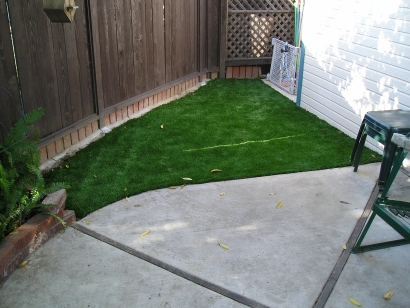 ---
2020-08-06T23:46:36+00:00
I finally replaced our small yard area with turf and it's just so much cleaner looking. It used to be dirt in that area, but now it's 10x better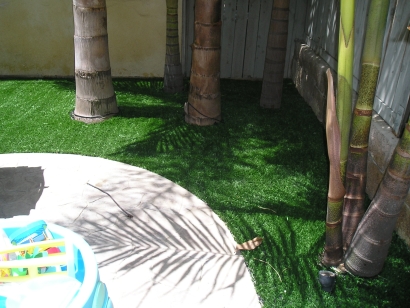 ---
2020-07-10T01:03:37+00:00
It feels like I moved to a new house! The new yard changes the entire dynamic!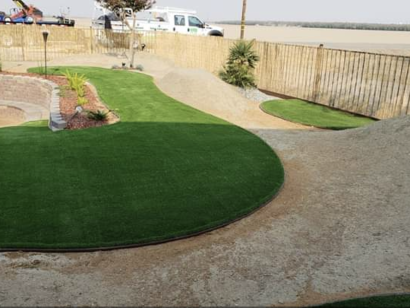 ---
2020-06-19T00:37:16+00:00
I recently had a job where they installed it next to some tennis courts. It looks just like real grass that's well kept.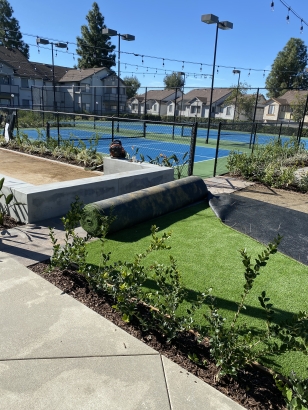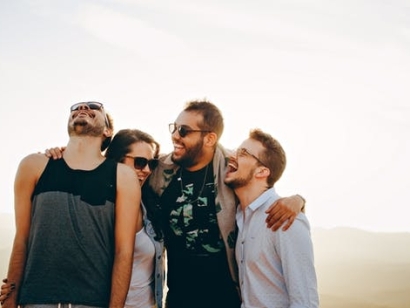 ---
2020-06-11T01:32:58+00:00
Who would've thought that fake grass would look even better than a real lawn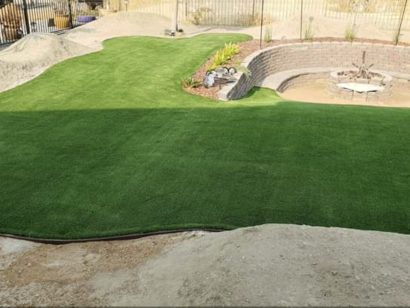 ---
2020-05-19T00:22:39+00:00
The premium 80 is the best turf for fields in my opinion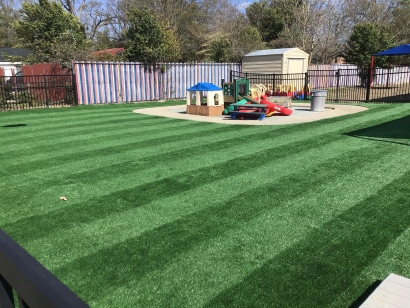 ---
2020-04-22T01:12:04+00:00
Just did a job for my local park, it looks incredible! Love the color and density of it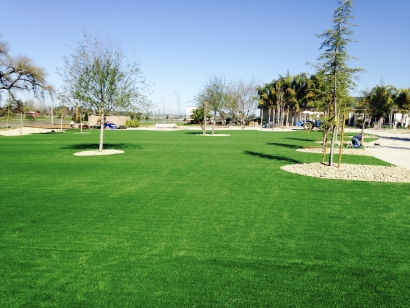 ---