Artificial Grass Clearance Sale
Pleasanton, California / December 2, 2019 - Global Syn-Turf, Inc. launches the 2019 Year-End Sale offering an incredible saving on remnants and full rolls of the top quality artificial grass. Starting at $.25 per square feet, we offer even lower prices on truckloads of turf remnants.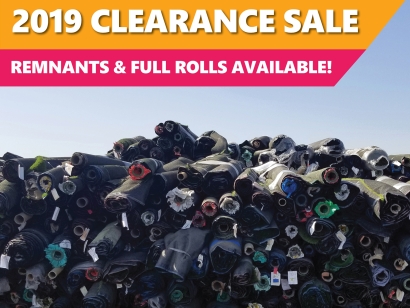 Synthetic turf products are available at Global Syn-Turf centers located in major United States metropolitan areas, available for local pickups and supervised shipping. If you are not an authorized Global Syn-Turf distributor, get started today at:
https://www.globalsynturf.com/becomepartner/
Global Syn-Turf, Inc, the leading supplier/manufacturer of synthetic turf in the United States, wraps up 2019, recapping its tremendous growth, accolades, and successes. With unrivaled expertise in artificial grass distribution and installation across the country, Global Syn-Turf delivers high-quality turf products and best-in-class support to help companies and homeowners navigate the entire lifecycle of synthetic turf applications for landscapes, putting greens, playgrounds, sports fields, and pet areas.
To take advantage of this offer, visit www.globalsynturf.com or call Global Syn-Turf at 877-SYN-TURF (877-796-8873)