Uniquely designed with KoolMax Technology, W Blade-60 is a top of the line turf product that's ideal for hot climates and extreme weather. This special blade technology diffuses light and heat creating a turf that is 15 degrees cooler than its competition. W Blade-60, with a pile height of 1-1/2" and a total weight of 79 oz./yd2, is ideal for all pet areas, playgrounds, and landscapes. The cooler surface temperatures are safer to walk on and more comfortable for children and pets to enjoy in any weather. The realistic blend of Emerald Green and Olive Green colored blades with Brown and Green thatching is a lush beautiful setting for any of your landscape concepts.
COST EFFECTIVE
Global Syn-Turf's W Blade-60 will save you money year after year on lawn maintenance and water bills. Help eliminate the threat of drought by not participating in the daily watering of your lawns yet still maintain the healthy green grass that is desired by homeowners, landlords and landscapers alike. Eco-friendly and certified by independent laboratories, W Blade-60 is proven to be cooler to the touch, lead-free, and guaranteed to last year after year making it the number one choice for yards and landscapes across the country.
SAFETY
There are many reasons why homeowners love W Blade-60 synthetic grass. One of them is safety. If you have children, you want them to stay protected while enjoying the benefits of fresh air and sunlight. No more nasty splinters, or head injuries. Installing W Blade-60 artificial grass significantly improves the safety of your outdoor environment.
WARRANTY
And don't worry about reliability and longevity, rest assured in knowing that we proudly stand behind our products, all of which are covered by our industry-leading 15-year warranty.
Customer Reviews
4.8 stars based on 6 customer reviews
---
2021-03-25T00:13:13+00:00
It has a nice color to it, but I still prefer the super natural series (got it in my backyard). It's just got a nicer feel to it overall.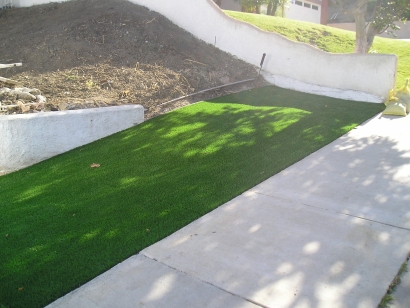 ---
2020-06-01T23:53:39+00:00
Recently got this installed for a fair project, and it feels great to step on.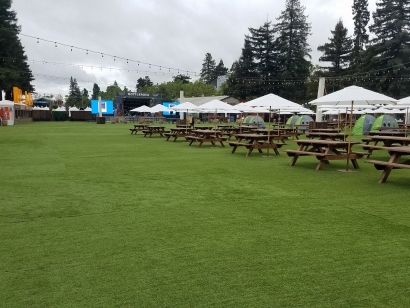 ---
2020-05-07T00:15:01+00:00
I like the way this series feels and it also looks great with the subtle thatching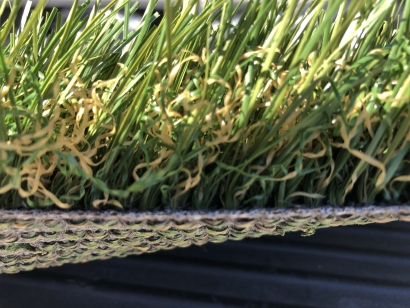 ---
2020-02-24T20:32:42+00:00
Marcus used to pee and poop in the grass because I got him from my grandfather's farm when he was just a small dog. When I got him, I used to walk him to the park so he can do his business but it's a bit far from our house. I decided to give an artificial grass a try since based on the reviews I'm seeing here, it works. I ordered a small portion and now Marcus didn't know that it's a different grass. I guess he doesn't know the difference because the blades mimic the real grass. It's easy to clean too! All I just have to do is use a jet hose to remove the smell and it's easy to dry. Thanks blade 60!
---
2020-02-15T09:11:58+00:00
I have a craft business and I wanted the decorations to look natural, we chose to install artificial grass throughout the office, in reception to the tiny pantry. We thought that bringing a little of the outdoors indoors will boost our moods while working. We are so happy with the results! most of us find our work area a more enjoyable place to work! It was so great how our artificial grass carpet can lift a person's mood! Easy to set up and easy to clean!
1 like
---
2019-12-23T08:24:57+00:00
I was talking to the turf installer the other day, he told me the turf he installed in our community center is GST's W Blade 60. They look great, and I want the same grass for my unit on the patio, very small area, the installer said it might not worthwhile to pay him to do it. He will help me to get a piece of same turf and I can try to install it myself, sounds like all I have to do is to cut it right and stretch it and glue down.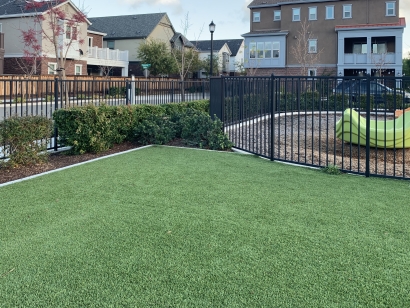 10 likes
---