The revolutionary designed blades of C Blade-92 has been the standard of durability for long-lasting turf for many years. Designed to withstand pressure from higher traffic levels, C Blade-92 is resilient turf perfect for recreation areas and grounds surrounding homes and businesses. The unique C Shape blades are thick, solid, and stand straighter under varying pressure and retain their original shape and blade position while ensuring that your lawn maintains its fresh green look every day of the year.
C Blade-92 has a pile height of 1 7/8" and face weight 92 oz./yd2. With the combined Emerald Green/Olive Green blade colors and Brown/Green thatching, C Blade-92 offers a natural and realistic look that mimics the lush healthy qualities of natural grass lawns. It's no wonder it's the choice of perfectionist landscapers and homeowners across America.
While the initial cost of installing a brand new artificial grass lawn using C Blade-92 may seem more expensive than just maintaining your traditional natural grass yard, a sod lawn has many recurring costs, while an artificial lawn requires minimal ongoing maintenance. The costs for mowing, watering, fertilizers, sod, and other lawn expenses for natural grass increase every year. So instead of committing to the growing maintenance cost, investing time and energy, switch to artificial turf with C Blade-92 and put your money back where it belongs – in your wallet. Eliminate the need for sweat, put your lawnmower away, and take back every weekend starting today. Enjoy life by giving yourself the time to enjoy the things that truly matter to you most. Your lawn will remain beautiful, lush, and green year-round.
Able to look great while also making your home safer, C Blade-92 provides a risk-free place for kids, families, and pets to enjoy. C Blade-92 is soft to the touch and reduces natural allergens and pests commonly found in traditional grass. With a guaranteed life expectancy of twenty years, this beautiful turf will transform patchy, rocky terrain into a smooth, bright green oasis of maintenance-free lawn for years to come. Your lawn will be the envy of the neighborhood. This high-quality turf will change your life in countless ways - see the difference, install C Blade-92 today!
Customer Reviews
5 stars based on 13 customer reviews
---
2021-05-29T00:14:05+00:00
fast and easy, just as advertised, thank you!
---
2020-12-15T01:59:22+00:00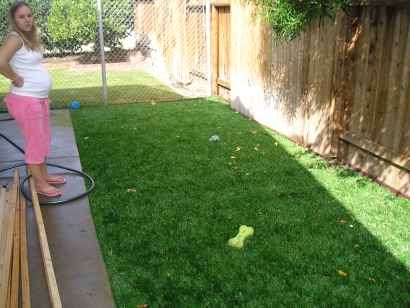 ---
2020-12-11T02:44:18+00:00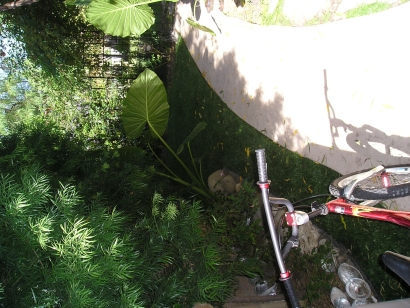 ---
2020-11-05T03:40:28+00:00
The neighbors asked us about where we got the turf the day after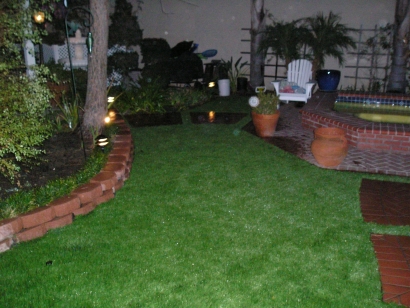 ---
2020-07-31T01:34:55+00:00
I didn't want the whole drive way to be turf, but rather have it as an accent. Looks incredible, thanks GST, will be back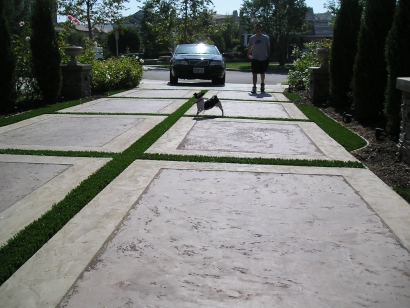 ---
2020-04-30T00:23:55+00:00
Wow I am amazed at how dense this turf is. Feels amazing to step on in my front yard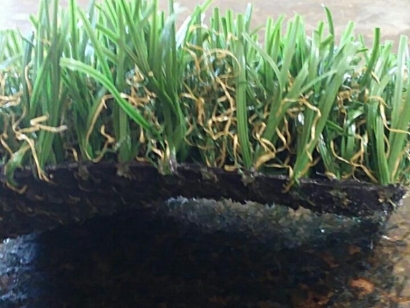 ---
2020-04-23T02:14:17+00:00
Looks great in the yard, glad I picked this color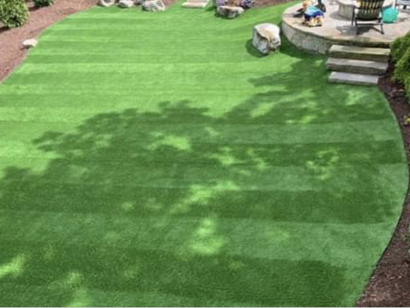 ---
2020-02-19T00:38:25+00:00
This artificial grass is a lifesaver for the state I live in, which it constantly rains! It drains well and no smell so far. I really like how the water doesn't get stuck up on the grass. This product is a time saver as well, thanks to its drainage system! No need to check my lawn from time to time worrying about flood and mess. And anyway, my dog loves it too! He keeps playing and rolling to our new lawn and It's super easy to clean up the poop. I am very satisfied with my artificial grass! Thank you Global Synturf!
1 like
---
2020-01-23T10:59:08+00:00
There was an area of ​​the backyard that would not grow anything except weeds. Now it looks green and beautiful. The product was easy to cut to fit our space alone, we added some antimicrobial fillers to prevent germs and bacteria. I honestly prefer C Blade-92 in my backyard over grass really! This is a product of very high quality! It feels so real to touch. We love it!
1 like
---
2020-01-15T03:50:27+00:00
It took me a couple of weeks to complete my "creating a patio on a 4th-floor balcony project". It is amazing! if you get your measurements right and ask for the rolls you need, 3 for me, it will make all the difference in your life as an apartment resident. I'll try to send a picture.
3 likes
---
2020-01-05T10:05:29+00:00
Yes, be creative and have fun with artificial grass!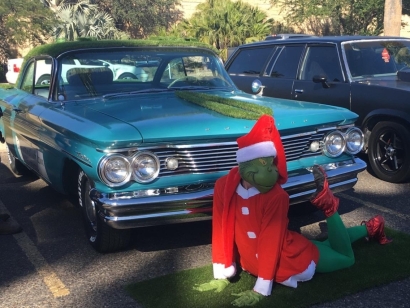 4 likes
---
2019-12-12T03:28:55+00:00
The artificial grass installed in my backyard is amazing! We really enjoy it! The facts I like the most are: I don't have to do anything to it, at least I haven't, no need to maintain. The grass looks very realistic, and most of people can't even tell it is fake! I don't have to worry about walking on these artificial grass after rain. My installer used the T-cool infills on my installation so the turf won't get hot. I simply can rinse things off if needed.&nbspThis particular product is very thick and flush, definitely the heaviest among all the artificial turf samples I have seen. The installer did a great job installing the turf from start to finish, it only took them 4 days. Can't say enough about how much we enjoy this product!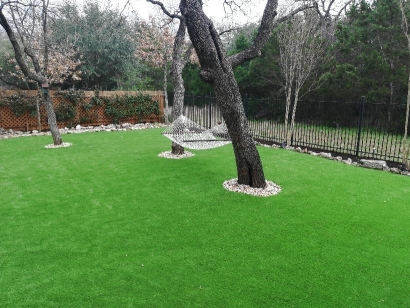 14 likes
---
2019-07-28T17:59:26+00:00
I don't ever complete reviews unless I'm in love. I have admired the grass in the performance series, and this one is denser than most. 92 oz. - dense and stable. It's tall and lush, feels good when you touch it. The color is bright and looks awesome on the spot. I'm kind of lazy person when it comes to my lawn, not a huge fan on mowing, that's for sure. It's finally got to me I don't have to mow my lawn anymore. So coool!!!! Anyway, this C-shaped blade 92 oz. had a great deal on a price and it's totally worth the money.
12 likes
---