Soft to the touch, Sierra Super-94 is a popular choice for lawns at homes with families and pets who love to play outside. This durable turf will not only lower monthly water and maintenance bills but allow you to have more time to spend outside, enjoying your plush evergreen lawn.
MORE ABOUT SIERRA SUPER 94
Luxury artificial grass at it's finest, Super 94 is the premium choice in the Sierra line. Extravagant yet also eco-friendly, Sierra Super-94 is worth every penny because it truly does it all. Able to transform any imperfect, uneven yard into a beautiful, lush, and bright green wonderland of perfectly manicured lawn. Soon you'll be out on the back deck soaking up the rays and enjoying a glass of iced tea, spending more time enjoying the finer things in life. So sit back, relax, and never bother to mow, remove weeds or water your lawn ever again. Sierra Super-94 is an effortlessly beautiful synthetic turf that will be the envy of your neighbors. Having the best lawn on the block was never this easy.
COLOR AND TEXTURE
With a face weight of 94 oz./yd2 and 2" pile height, Sierra Super-94 is ideal for areas with all levels of foot traffic. The delicate mix of 1/3 Lime Green and 2/3 Field Green blade colors with Brown and Green thatching realistically simulates the bright green hues of natural grass making it perfect for busy dog runs, playgrounds, and relaxing residential lawns. Global Syn-Turf's beautiful Sierra Super-94 is soft to the touch and will change the way you think about lawns and lawn upkeep.
NEVER WATER AGAIN!
On average, the typical household in America uses over two-thirds of their monthly water consumption on watering the lawn. Thankfully, you won't have to since artificial grass requires no water to maintain. Aside from the occasional wash to remove any dirt or odors left behind by pets or kids, you'll be saving time and money on water for years to come!
This versatile turf is just what you need to complete the landscape you have always envisioned for your home or business.
Customer Reviews
5 stars based on 5 customer reviews
---
2020-03-13T12:38:26+00:00
This area was on pavement before. I wanted to renovate my garden so it will look different. Since my grandkids will be staying over my house for the whole summer, I decided to install artificial grass. Now the artificial grass looks so perfect with my trees. This is the new look I wanted to see.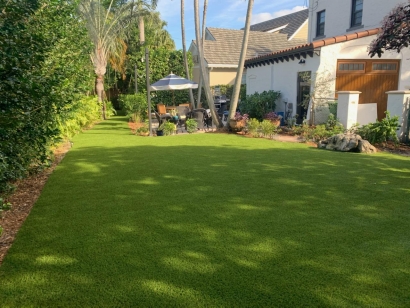 ---
2020-02-27T20:21:18+00:00
I installed a small portion of this artificial grass at the side yard of my house and my dog loves it so much. Not just him, but also my kids. I love how soft it is to touch. It mimics the real grass plus my kids are not irritated to it. It's also easy to clean and it dried easily. It's worth the money I paid.
1 like
---
2020-01-14T08:06:42+00:00
We've only had this for a short time but so far it's great. Our little dog had leg surgery and it's too hard to carry her to her usual grassy area. It only took a few times of putting her on it and she got the idea. The only thing is, it gets really hot in the sun. We bought a beach umbrella and put it in a cinder block near the edge and it covers a nice area and keeps it cool.
3 likes
---
2020-01-04T08:29:29+00:00
I am sharing my artificial turf. I had the sierra super 94 turf installed a little over 5 years ago, it still looks like new! It is installed on a sloped front yard, not much walking or usage on it. Regardless, this turf has been holding up so well after all 5 years, and still looks fantastic! Glad on my decision to go with artificial, my pleasure to write a review after 5 years with 5 stars!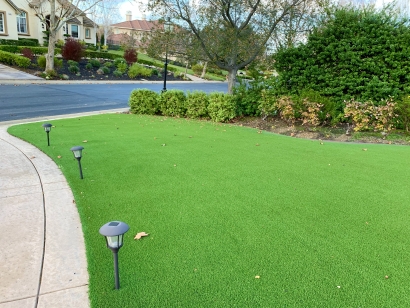 6 likes
---
2019-12-18T08:39:20+00:00
This product matches the color or natural grass in my neighborhood, but I am the one with my lawn looks perfect all year long in my community, many neighbors have ask about it, soon I won't be the only one I guess. This artificial grass installation is in San Francisco Bay Area.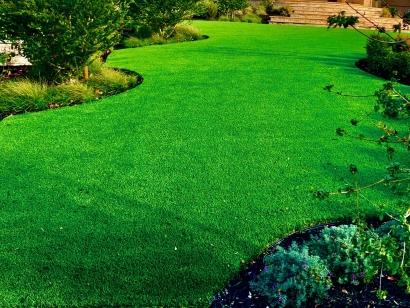 14 likes
---